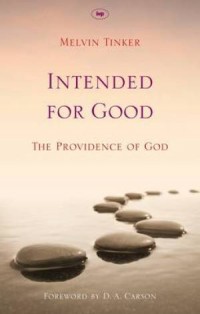 Melvin Tinker takes the despairing cry of 'Is anybody out there? Does anybody care?' and replies with pastoral sensitivity. Excusing God's apparent action or inaction as 'His Providence' with the stock answer '... in all things God works for the good, (Romans 8:28) doesn't quite cover it - even for lifelong Christians.
Overcoming the Victorian and Puritan mindset
From the sixteenth to the nineteenth century, 'God's Providence' was a corner stone of faith. Puritan and Victorian Christianity insisted that all things worked together for some long term good, even for a good that many of them wouldn't survive long enough to enjoy. In our century, much less accepting of any doctrine or the long term good of any hardship, the idea of providence languishes on the edge of Christian thought and practice.
In his book Intended For Good, Melvin Tinker reintroduces the concept of God's providence as a priceless gem of the Christian's faith. An experienced and practising pastor, Melvin expresses his belief that the doctrine of God's Providence is far from puritan's 'the last refuge of the ancient saint', but is the first resort for today's Christian seeking strength and comfort.
Someone Up There Looks After Me: True or False?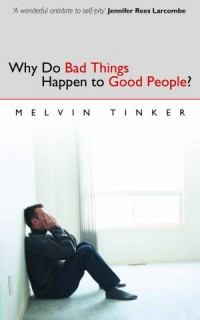 'Someone up there loves me' is the common response to some small coincidence of good fortune. But what happens when some minor situation has adverse consequences does that mean no-one up there loves you? Vicar of St John Newland, Melvin Tinker argues that it's our lack of understanding that implies God stands equally behind every event of good and evil, but the Bible assures us that God reigns providentially - in goodness.
With the apparent choice lying between two extremes of a fairy tale false reality and robotic fatalism, the author continues the themes he opened in Why Do Bad Things Happen To Good People? and searches for biblical faithfulness and a modern doctrine of providence that functions practically in a modern believer's life.
April 4th, 2013 - Posted & Written by Les Ellison