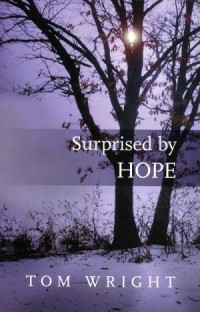 Surprised by Hope
Surprised by Hope is probably Tom's best known book outside of the For Everyone series.
Here he irons out the apparent confusion beween what the church seems to believe and what the Bible actually says about life after death and how that directly affects what we should believe about life before death.
Surprising and exciting, Tom explores questions about what heaven's like, the resurrection of the body and how all this affects the way we live in the here and now.
Simply Jesus, Simply Christian
As refreshing now as when it was first published, Simply Jesus is Tom Wright's rediscovery of the Jesus of the gospels; stripping away the obscuring layers of doctrine, dogma and tradition that have built up over the centuries.
"We should rethink our basic traditions of teaching and practice so as to be more faithful to the documents that are, after all, at the heart of the Christian faith."
Continuing with Simply Christian, Tom sets out his straightforward description of Christianity for new Christians, those who want to develop a deeper understanding of their beliefs and even those with negative feelings toward faith in general and Christianity in particular.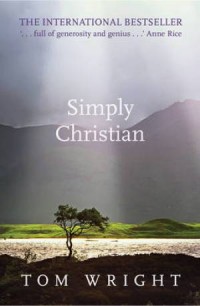 How God Became King
In How God Became King, Tom sets out to remind you what the four gospels are all about and what the writers were trying to say about Jesus and the Kingdom of God.
As always, his spiritual explorations have real world expedience; everything the gospels say about the Kingdom is meant to be applied and brought to reality on earth.
Tom explains how the Christian claim that God is king - when there's still so much obvious evil in the world, demands a reconnection of the Bible's vision of God's kingdom with the painful reality of Christ's Cross.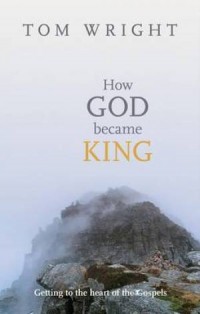 Christians must back up their claim, he argues, by demonstrating that, with God as their king, today's church has a mission in the moral and political sphere as well as in the religious and spiritual realm.
Creation Power and Truth
In his latest book, Creation Power and Truth, Tom boldly names an evil trilogy that not only threatens the Christian world view, but undermines any hope of justice, fairness and freedom in an equal human society.
New or neo-gnosticism, he says, cynically declares that whatever 'divine spark' there may be; which you may or may not get from Christian truth, is to be lived out privately and is not to be expressed publicly.
"As soon as anyone announces that God is becoming king, they are speaking the truth to [earthly] power whether or not the [earthly] powers realize it."
The evil of neo-gnosticism, he continues, flourishes wherever neo-imperialism - new empires of one form or another: political, cultural, technological, control the lives of so many that change seems impossible.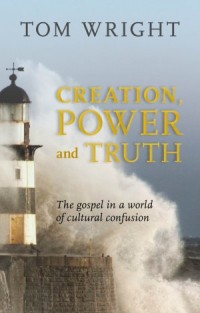 Completing the trilogy, post-modernity maintains that constant change in the pursuit of modernity; with its atrocities and disasters and its conflicting ideologies, is ended and that we have 'arrived'.
But Post-modernity, believes Tom, has the God-given role of "announcing to arrogant modernity that all its [self]righteousness was always a mess of filthy rags … but it has no gospel with which to follow up the bad news."
Beyond his For Everyone series, Tom's books help you understand the truth of the God's kingdom; that, unlike the powers of the earth, it's neither brutal nor sentimental but takes into account the brokenness of the present while looking always to the beauty of the future.
The Power to Create and Heal a Broken World
From Simply Jesus to Creation, Power and Truth, Tom explains God's long-term restoration project in clear, direct language. In a world that seems about to tear itself apart with conflicting interests, opinions and morals Tom Wright's books reassure that Christ has entered our world as the truth that he still has the power to recreate and heal our broken, pressurised world.
June 2nd, 2013 - Posted & Written by Les Ellison