Did you know there are apparently over 1 billion users of Facebook, with 618 million logging on every day? The average number of Facebook friends is 229 and 48% of 18-34 year olds check Facebook as soon as they wake up; and these stats are only going to increase over time.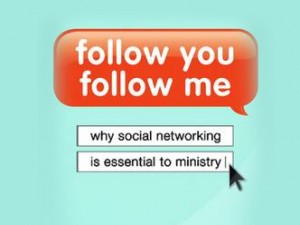 Social Media is certainly not a new thing and it's not a phase that's going to disappear anytime soon.
It continues to market new crazes, funny videos (don't miss goats that scream like humans!) and the latest trending topics while subconsciously promoting ideologies, theories and - at times, complete and utter nonsense.
Yet most of us are a part of this. We engage in it and we love it, despite its many flaws.
A New Way to Reach the Neighbours
The Church is certainly not blind to the use of social media, though some churches may not quite be at the point of full engagement. It's important to think about how your church can use social media to impact and relate to the community you serve. As you'd expect, there are plenty of books out there to help you do just that. Here are just a few to start you thinking.
In Follow You, Follow Me, John Voelz explains how local churches are missing out on the greatest outreach opportunity since the parchment scroll. With a catch-up session and plan for what to do next, the pastor and author gives you a vision for reaching out and joining up through Facebook, Twitter and the social media world. The book offers wise counsel on how this innovative ministry can reach your neighbours with the message of grace and redemption; and not just the ones next door, but right around the world.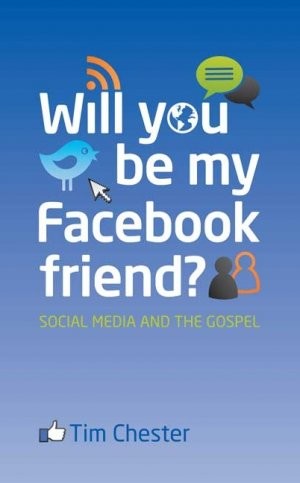 Tweeting the Good News
Recently released, Will You Be My Facebook Friend, from respected UK author pastor of The Crowded House in Sheffield, Tim Chester shows you how social media is both a great and a powerful tool to get the gospel out there. But also the potential pitfalls, he says: obsession with identity, self-promotion and spending each waking moment checking your status, tags and updates.
At just 50 pages, this concise introduction to social media, and Facebook in particular, is genuine, biblically and no legalistic overtones. Tim Chester includes 12 guidelines, helpful tips for using social media for God's glory with applications for Sunday schools, whole churches and youth groups. This booklet is an ideal tool for building awareness about social media and starting to enjoying it rather than fear it.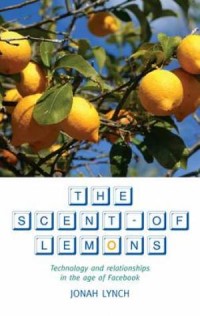 A Facebook Fast?
The Scent of Lemons tackles social media from a slightly different perspective. Jonah Lynch proposes fasting from social media to regain the interpersonal, relational aspects that may have been lost through friend requests, instant messages and email. The author isn't suggesting diching it altogether; only a time of reflection on the joy of relationships that engage all the senses.
As he points out, you can't send touch, smell or taste by text! Jonah Lynch poses some interesting questions that I'd imagine many people have asked themselves, as they log on to their social media of choice, but haven't taken the time to think through.
Making Best Use of the Best Technology
Flickering Pixels, from Shane Hipps, looks at the proper use of technology and media and the influence of the digital lnadscape landscape on the Church's response. Written specifically for church leaders, here's a taster from the introduction:
From televisions to cell phones, to computers, these screens - regardless of their content, change our brains, alter our lives and shape our faith, all without our permission or knowledge... It is only by shifting our attention that we are able to see them, and in so doing learn to use them rather than be used by them."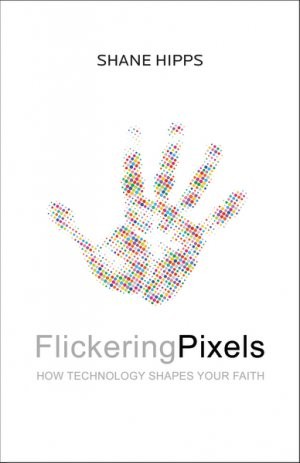 Covering a wide range of technologies, Shane interweaves biblical examples as well as conemporary accounts to illustrate his striking points; encouraging church leaders not fear the potential dangers of technology, but to embrace it with a mindful spirit.
Undoubtedly, with the ever changing nature of social media, books on the subject are always a little behind by the trend.
But this selection of books on the subject proves the Church's willingness and excitement at the prospect of engaging with, and finding ways to communicate, the gospel through modern means.
And with that I'll finish with the hope that you'll share, tag, post, like and re-tweet this article through your social network!
April 28th, 2013 - Posted & Written by Anna Hockley