On the 8th of May 2013 Dallas Willard, the influential Christian philosopher and popular author, died of cancer. What followed was an overwhelming outburst of tributes by fans and friends, colleagues and students, and the multitudes who have been inspired by his timely books.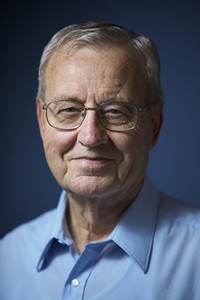 Dallas Willard
taken by Dieter Zander
Dallas will likely be known by many for his books: 'The Divine Conspiracy' (Christianity Today's Book of the Year in 1998), 'The Spirit of the Disciplines', 'Hearing God', 'Renovation of the Heart' and many others. But it was philosophy which drove his academic life as well as his Christian devotional writings that became a lifelong quest to subvert nominal Christianity.
Back in 1970, Dallas and Jane Willard with their children, John and Becky, were a part of a small church plant in the San Fernando Valley of Southern California. Richard Foster, the enthusiastic pastor fresh out of seminary, recalls those days when he shared the pulpit with a world-class philosopher. "Dallas was simply the person who led the singing (what we today would call the worship leader) and Jane played the organ… Dallas was so patient with me. He really, in a way, pastored from the pew."
When I would teach, folks might come, but when Dallas taught, they brought their tape recorders. We all did.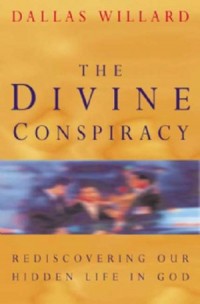 His most famous and influential book – 'The Divine Conspiracy' – was birthed from teaching this small fellowship on the Sermon on the Mount. "I was absolutely captivated… I recognized immediately that what Dallas was teaching us was stunningly creative and life giving, and at the same time deeply rooted in classical thought."
John Ortberg described Dallas as having a 'remarkable mind', and joked about a game they would play where John would ask Dallas for definitions to words and he would reply with a clarity and precision that would require normal folk to deeply reflect. But his heart was better than his mind. On reading 'The Spirit of the Disciplines', John contacted Dallas as "it has effected me more than any book outside the Bible." Dallas replied with an invitation to come around to his house and chat, and that was the start of their friendship.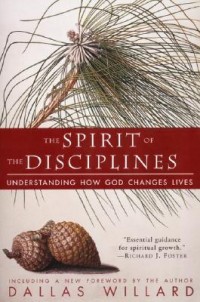 It might surprise you to discover he didn't have a book agent, he never pursued a publishing deal, he didn't charge a set speaking fee and he never sold his books after a talk. His colleges have all mentioned his generosity of spirit, unhurried nature and patient humility, described by one as "I'd like to live in his time zone." Cindy Bunch, Willard's editor at InterVarsity Press, recalled a humble and whimsical remark from Dallas. "If it was any good, it did not come from me, but from the Holy Spirit, so consider it public domain." But perhaps the best example was given by John Ortberg describing his reaction to a difficult student.
"In one of his classes a student challenged him with statements that were both offensive and incorrect. Dallas paused and told the class that that was a good place to end their discussion. Somebody asked Dallas afterward why he had not countered the students' argument and put him in his place. 'I'm practicing the discipline of not having to have the last word."
The teachings and character of Dallas Willard will undoubtedly live on throughout the coming generations of passionate Christians. I must confess, prior to his death I was unfamiliar with the name Dallas Willard. But after researching Dallas' life and works I feel compelled to read one of his books and catch a glimpse of his legacy.
Online Tributes:
"I'm in the 'splash zone' of everyone who is praying for him. It's hard to describe but the kingdom is aglow all around me." – Bill Heatley, Dallas' son-in-law as he wrote by his bedside.
"I heard Dallas say recently that some people will die and it will be a while before they realize they are dead. That is vintage Dallas. Eternity is real and it has already begun. He lived this." – Kent Carlson, friend.
"For us, a great light has gone out. Heaven today is brighter." – Richard J. Foster, colleagues at the University of Southern California.
"I know that for all those left behind, for the lives touched by his mind and heart, there is a great void." – John Ortberg.
"Dallas Willard was a person who repeatedly gave himself—even when it meant sidelining his own projects—to invest in the lives of others." – Cindy Bunch, Willard's editor and Executive Editor of InterVasity Press.
"I believe history will judge the life and writings of Dallas Willard to be among the truly exceptional contributions of our generation." – Gary W. Moon, director of Dallas Willard Centre for Spiritual Formation.
"Dallas has stood at the intersection of Christianity and culture throughout the last 50 years… he has emerged as the most compelling voice shaping this important conversation." – Gayle D. Beebe, Preisdent of Westmount College, home of the Dallas Willard Centre.
"Many people will miss his strong, gentle wisdom, remembering him as someone who was soaked in the presence of Christ… These I gratefully carry with me, gifts from Dallas Willard." – Andy Le Peau, IVP Associate Publisher and University of California philosophy professor.
"On the first day of class, he transformed this group of seemingly bored 19- and 20-year-olds into attentive students by carefully explaining that philosophy would help them find a basis in knowledge for action." – Christine A. Scheller, Religious journalist.
May 19th, 2013 - Posted & Written by James Warwood