We're very excitedabout two recent awards ceremonies we've been involved with, celebrating the best of Christian books and their impact on the lives of communities and individuals. First there was the Speaking Volumes Christian Book Awards at CRE International on 13th May, and hot on the heels came the Community Impact Award, which was presented at the CRT Retreat.

What a day we had at CRE International with Pam Rhodes and Bob Hartman. For the first time, the ceremony was live-streamed, so anyone could join us to be the first to know the results. (No secrets there....) If you didn't catch them, here's a reminder of the winners:

In the adult category Sharon Dirckx won with Why?, her debut book and, in the children's category, Andy Robb won with Professor Bumblebrains's Bonkers Book of Parables.These were two worthy winners among strongcontenders; our congratulations to Sharon and Andy and to every author who made it to the shortlist. The shortlisted books will feature on our new 2015/16 Speaking Volumes catalogue – as the search is now on for suitable books for our next booklist. Our thanks to everyone who made the awards the best yet – rather fitting for our 10th event.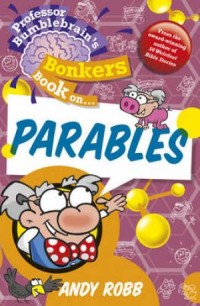 The intention of The Community Impact Award we handed out at CRT is to encourage bookshops to look beyond their shop doors into the community, to make an impact with Christian books using the Speaking Volumes scheme.

During the year, many bookshops had a 'eureka' moment – when they realised how much sense it made to be involved with our scheme, not least financially, but also in terms of mission and outreach. Consequently, the choice of winner became increasingly difficult.

But this year's award went to one of the first bookshops to use the Speaking Volumes scheme, well before there was any financial gain to be made from it – back in 2009. Indeed, I give them credit for troubling my conscience unwittingly about how we were taking trade away from local Christian bookshops. And so our partnership with bookshops, as we know it today, began to take shape. So congratulations to The Bridge Bookshop in Stockton - and thank you for being an inspiration.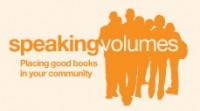 Heartfelt thanks to everyone and every bookshop who is 'Speaking Volumes' to their community with the gift of Christian books. You all deserve recognition and next year we'll be keeping watch for another winner for the Community Impact Award. (Our spies are out there...)
July 15th, 2015 - Posted & Written by Together Magazine