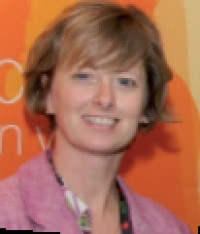 Paula Renouf
Paula Renouf
"I don't know what it is but I want what you've got" said Maggie leaning over the restaurant table where my colleague and I had been chuckling non-stop after a day's work at CRE Sandown – truth was we'd been regaling some of the outrageous conversations you inevitably have with some exhibition visitors and I felt rather sheepish about it.
It was a dubious start of a friendship with Maggie and Joe from Words Afl ame bookshop in Gibraltar. But over the 10 years I've worked with Speaking Volumes I've got to know and admire Maggie and Joe very much. They are a warm and faithful couple who are, quietly but surely, making God's word in literature available to their community – not unlike many people I have got to know – love and be inspired by, in the Christian book industry.
When Speaking Volumes started partnering with Christian bookshops to reach customers with the concept of ordering books so they could be placed into libraries and schools – Maggie and Joe grasped the opportunity. They initially approached the Evangelical Alliance of Gibraltar and obtained funding for £1000 worth of books to go to the John Mackintosh Hall Library. Now they are collating orders to supply the vast majority of First & Middle Schools in Gibraltar. Please pray for them, they have already secured some funding, but because of the overwhelming response from the schools more is being sought.
Southend Christian Bookshop is doing much the same with collecting money for books for Chelmsford prison, as they did for their new town library. These bookshops are putting the cart before the horse – creating the demand and prayerfully trusting God for the funds.
Up until now I've been reticent in encouraging this practice – the potential for disappointment and the time to gather in the funds being serious issues. However, recently, at the Education Show, we collected 52 requests for books by schools, colleges and nurseries. We sent these on to the bookshops located nearest to the schools and they are now in the process of looking for ways to fund a 50% contribution to the books (Speaking Volumes provides the other 50%).
Understandably, not every bookshop can take up the opportunity or succeed within the time frame required. That's OK because, if all else fails, Speaking Volumes will make alternative arrangements to supply the books to the schools. But this is a great opportunity for the bookshopsto demonstrate to their customers and church communities that schools and libraries really do want Christian books. So now many bookshops have carts before horses and are in need of our prayers for funds too.
Actually, it turns out that I need what Maggie has – a trust in God for His provision. We still need to do our part but we know God is faithful. Can we, with God's help and a dose of trust, put more carts before horses – look for the demand first and find the funding after? It certainly seems to work for some bookshops and the net result is that people have access to quality Christian books in their libraries and schools.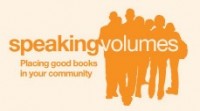 July 14th, 2014 - Posted & Written by Together Magazine