How I learned to live in God's favour instead of trying to earn it.
Less is more! It's a well worn phrase in the art world. Seems it carries spiritual weight too - which like a lot of things, I have learned the hard way!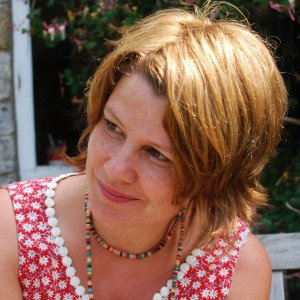 Susie Poole
When my husband Jon, and I set up Pupfish in 2001, we were dreaming! Full to the brim with enthusiasm, vision and drive. I could hardly breath with the wonder of it all. Timings meant that Jon was able to work with me part-time and before long we were 'full time' speed ahead making beautiful, inspirational books for children. Friends and family looked on and cheered and some even invested in us: time, prayer and money; so certain, like us that all would be well.
One thing we knew for sure was that this 'mission' would be a building not for ourselves, but for God. We didn't want just to have a successful publishing company, we wanted to 'capture the wonder of God for children' in a world that had forgotten who He was and hadn't passed the message on!
Although passion burned - we had very little in terms of resources. I was suffering from post natal depression; we had two very small children and were climbing over bikes and trikes to get to something resembling a desk. But the scriptural promise that had come alive for us was the one God gave to Solomon for the building of His temple through his Dad, David.
'The task is great because this palatial structure is not for man but for God. With all my (David's) resources I have provided for the temple of my God.' See 1 Chronicles 29 v 1 - 5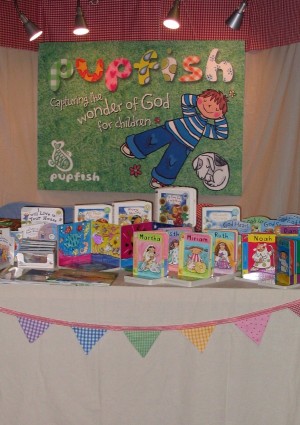 We had deep, deep faith that God would provide - verging on reckless at times. It was fun to start with and people loved what we were doing - but things just got tougher. Eventually, after a series of unfortunate events and with our family cracking under the strain, we were forced to retreat. With broken hearts and minds, we down sized our busy Pupfish studio to just me, 'Susie Poole,' home alone and working in our hallway! Jon eventually went back into Engineering.
You could call what we have been through a 'desert' experience. Not one we'd wish to repeat in a hurry. But one of the mysteries of a relationship with Jesus are the risks He is prepared to take by wounding us - in order to 'dig us deeper into him' and 'make us new' whilst on route to finishing what He has started and fulfilling the desires of our hearts. By stripping back 'more of Pupfish' to 'less of Pupfish' Jesus revealed what He can do for us when we are helpless. A helpless person is relieved of 'duty' and 'responsibility.' For 'fighters' it removes the battle, for 'people pleasers' it changes the motive and 'failure fearers' discover it was never dependent on them in the first place.
I was all of the above and it was killing me. But I have changed. To quote Bill Johnson, 'I am now living from the favour of God rather than desperately trying to earn it' - a much better foundation to build on.
And because...'He guards the course of the just and protects the way of his faithful ones
Proverbs 2 v 8...I know my dreams are safe with Jesus.
It's not over yet!
May 21st, 2012 - Posted & Written by The Editor