The "great parsonage selloff" that the Church of England is responsible for must stop.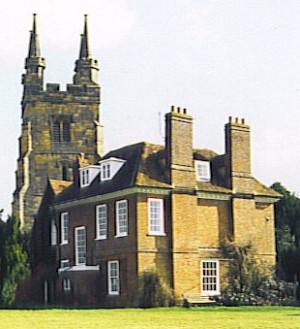 Penshurst rectory
One of the parsonages sold by the Church in recent years
That's according to Anthony Jennings from Save Our Parsonages (SOP).
Writing for Christian.co.uk's YourStory, Mr Jenkins accused the Church of "remorselessly discarding" parsonages that give the Church its itentity in towns and villages "up and down the country".
Mr Jennings said such houses have both "symbolic importance" and "pratical space" which raises the profile of the Church of England, in turn promoting the Christian message.
The founder of SOP claims at least 10,000 properties have been sold since the Second World War.
The SOP campaign has recommended that the church let out "redundant" parsonages, thereby making a profit while retaining the ownership of historic buildings.
But spokesperson for the Church of England, Howard Dobson said parsonages are sold because it is not "feezible" to retain them.
"Each diocese has its own 'parsonage board' which monitors the suitability of clergy housing via regular reviews. Given we have 13,000 parishes, some properties are sold as they are deemed too big or too costly to repair".
"A building consecrated to the service of God is one thing but a building a priest lived in might be valuable in some other ways. It might be something people are attracted to in a community and all that is taken into account but it's not neccesarily feezible for a priest and his wife and two children to be in a seven bedroom house".
The Church of England is not due to review its sales of parsonages, and Mr Dobson said the standard procedure on using church resources "doesn't change very much".
You can read Mr Jennings. piece here.
April 3rd, 2012 - Posted & Written by Sam Hailes