A failure at school and a big player in the punk rock scene, you wouldn't expect GP Taylor to be one of the UK's most successful Christian authors. But the best stories rarely have simple beginnings.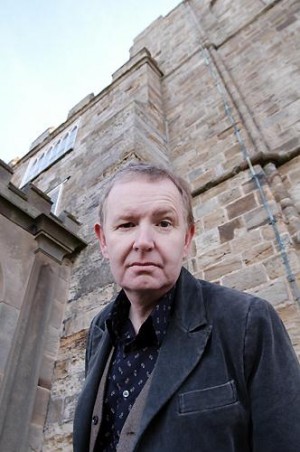 "Having deaf parents was normal…", GP Taylor says. "Because that's what you grew up with and understood as the norm. It was only later in life when you meet other people's parents that you realise they have a different sort of relationship."
Born on a council estate in Scarborough, Graham says his early years were "very difficult".
"I was a complete failure at school I couldn't read. [I] got to about 14 or 15 and started to get an interest in books. I taught myself to read and read avidly from then on."
From Punk Rock to Ordination
More interested in ghosts than God for much of his life, the author didn't become interested in Christianity until his early 20s.
"I met a bunch of Christians and their lifestyle attracted me to the Christian faith. They talked about Christianity to me, that it wasn't made up, it wasn't a lie and Jesus actually did live."
"I started to research it myself and it was like the balance of probabilities. Once you've got all the evidence you get to a point where you can't deny the evidence and you've got to accept it as being true."
What was the journey like after that? "I wouldn't call it a journey, I'd just call it natural life. I hate that word 'journey'. Everyone's on a 'journey'. X Factor people are on a 'journey'."
"It's a day to day living taking me closer to God. When God starts to work in your life, it becomes a very natural thing and with each day you understand, learn and change."
The next step for Graham was becoming ordained. Looking back, the author describes the process as "like Eminem becoming the right hand man to Pat Robertson."
He was once a big player in the London punk rock scene, even working as a roadie for the Sex Pistols. A decade in the police force followed, before his decision to become an Anglican priest.
"I had the desire and feeling to take my faith further. Because I was in the Church of England the only recognisable way they have, because they are very strict on who was allowed to preach for some odd reason, is either to become a lay reader or to become ordained. I'd seen the way lay readers were treated in the church and didn't particularly want to become one of those. So I followed the pattern and was ordained after three years of in depth scrutiny and selection."
Since stepping down from ministering in the village of Cloughton in 2004, Graham has taken up writing full time. But he is concerned about the future of the publishing industry.
The Future of Publishing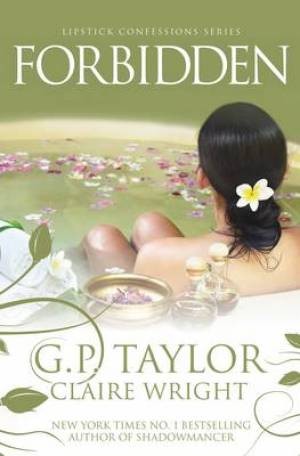 "With the invention of e books, the traditional world of publishing is coming to an end. We saw it with the music business and music downloads where it has virtually bankrupted companies like HMV because no one is buying their material in that way anymore. I see the same with publishers, sadly."
"I think there will still be a few bookshops. Places like Waterstones will go by the way because it's a shop and I think it's too big and too unwieldy. Places like Amazon and Eden will be the places where people buy their books."
Although he predicts a widespread change in how we buy our books, Graham believes there's still hope for the independent bookshops. He's even opened his own one in Scarborough, which specializes in books by self published authors.
He believes having specialist bookshops is "the way forward" and welcomes the newfound opportunities for authors to self publish their work online.
One of Graham's most recent series of books isn't fantasy or children's fiction. It's chick lit, but with a difference.
He says the Lipstick Confessions series was a "great opportunity" to write books based on Bible stories, updating them for a modern age. The stories of Abraham and Sarah and Ruth and Naomi have already been written.
"The new one is called Forbidden and is about David and Bathsheba. Here's a guy who was married, fancied someone elses wife had her husband killed so he could have her and was utterly miserable.
"So we've got a murderer and adulterer who becomes honoured by God. That's pretty freaky to me. It's a good story that deserves a re-read."
Giving Something Back
Having learned to read later in life, GP Taylor is keen to encourage children to read as early as possible.
"From September to Christmas I go out and try and encourage children to read. I'm trying to put something back. I've got this desire to make sure kids read because I know how important it became to me, when I was 14 or 15. I don't want any kid to fall behind. I go out and tell the story of what my life was like without books and what my life was like with books. I speak to about 10,000 children a year. I've been both ends of the country and everywhere in between."
In an interview with the Daily Telegraph in 2008, Graham said: "Some authors are charging up to £1,000 to go in to schools. It is robbing books out of the hands of children. London is full of authors. Why don't they go in for free? Why do some charge £1,000 for one day? It's not on."
When we asked if he still felt that it was wrong for some authors to charge so much, his response was surprising.
"No, not really. They've got to earn their money somewhere. I say good luck to them because a lot of authors don't earn a lot of money. They may only earn two or three thousand pounds in royalties a year so they've got to supplement their income somehow."
While other authors may not have a large income, if media reports are to be believed, Graham does. How does he deal with having a large income? Is it a blessing or a curse?
"Simple", he replies, smiling. "It's not my money."
"This is a difficult area because you don't want to let the left hand know what the right hand is doing, but I ensure that people are blessed. A lot of my money has been given away."
The author is critical of Christian authors who boast in their wealth.
"When you see a Christian driving a car that's worth £90,000 you've got to ask the question that that money could do an awful lot of good somewhere else. A car is something that takes one from A to B in safety, that's all you need."
Always outspoken but often spot on, GP Taylor isn't afraid to speak his mind. The future looks set to bring the author thousands more fans. His work is often compared to CS Lewis and JK Rowling, and now as his books become films, the author could soon be launched into new found fame and popularity. For more on the author's extraordinary life so far, see his autobiography, Sin, Salvation and Shadowmancer.
Read the first part of our interview with GP Taylor here.
April 12th, 2012 - Posted & Written by Sam Hailes