Natasha Ruddock has a passion to share the amazing things that God does in answer to prayer.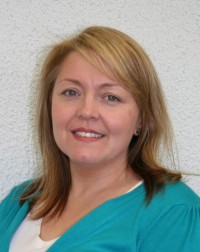 You either love prayer, or you fear it! Prayer has the power to change a situation, a nation, a person and even a heart if God wills it. We fear that we are not doing it right, not doing enough and don't sound how we think we should. It can be much easier to pray for our own needs but 1 Tim 2:1 tells us that we are called to pray for others, "First of all, then, I urge that supplications, prayers, intercessions, and thanksgivings be made for all people".
Praying for others is not only helpful for them; it is helpful for us too. It develops our spiritual muscle, our heart. To grow in brainpower we must study and read and to become more Christ-like and have God's compassion for His people, we must learn to have love and concern for others.
As we take our eyes off our own situation, asking God for revelation, He will begin to show us who and what to pray for as we connect with His heart and spirit. We need to be specific in our prayers. God is a God of detail and He loves to get the glory! If you are praying for a friend to get a new job, with less hours and more money and they get it, then there is no doubt God has provided it.

Just as Jesus sits at the right hand of the Father interceding on our behalf, let's pray for others, knowing that God will answer our prayers in return.

June 5th, 2015 - Posted & Written by The Editor