Singer songwriter, worship leader, performer and now a novelist on his way to a second mass market release, Michael Neale fast becoming one to watch in the field of communicating the Christian message. But where has Michael Neale come from, and where is he going?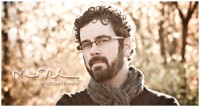 You might know Michael Neale from his album (No Greater Audience) or his work for artists including Michael W. Smith (Rise Above), Natalie Grant (Your Great Name - Worship Song of the Year, 2012) and Rebecca St. James (In A Moment). But for most in the UK all you'll know of the Christ Fellowship Church worship leader is what is says on cover of his debut novel The River.
Previous to his current involvement in Palm Springs, Florida, the just-turned-40 husband of Leah and father of three was worship pastor for The People's Community Church, Franklin, Tennessee, and a prime mover in Seminars4Worship conferences and teaching.
Early notes in worship and music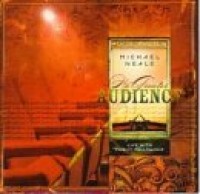 In 2006 he released the Christmas album, Heaven's Light, in collaboration with Paul Baloche and Ross Parsley. His 2005, his Integrity project Bigger Than Life was nominated for a 2006 Dove award and gave churches a top resource for modern choral worship.
Choral music is in Michael Neale's DNA. He took his first position as choir director when he was just 18; a role that allowed him to develop his own musical identity. At university in the mid 90s, Neale formed the band Frontline, met good friend Devin Webb and graduated with a degree in sacred music.
Recording and solo career move
With Webb, the two travelled to Nashville and released their debut album At the Cross in 1995. Neale and Webb toured together for a couple of years but eventually decided to move on and pursue their individual solo careers.
Michael's love for church and for choral ministry re-emerged with his Tennessee pastorship. In collaboration with the church he released the 2008 live album, Shine Out, which featured the song "Your Great Name", possibly his greatest success prior to truning his talent toward the genre of spritual literature.
Debut spiritual novel 'The River'
An established performer in his own right, Neale entered the world of spiritual fiction with a novel comparable in its likely impact to Wm Paul Young's The Shack.
The River tells the story of white-water river guide, Gabriel Clarke from the loss of his father, through his fear of The River's power, to his redemption and reunion with the life he was always meant to live.
Neale gives you a deeply spiritual allegory in a very human story about loss and sacrifice.
Clarke's journey is about learning to let go of the past, about forgiving others, forgiving yourself and surrendering to the wild uncontrollable power of the eternal, that is The River.
Experiencing The River - live
Being a musician and performer, Michael's commitment to his restorative and healing tale of The River doesn't end with his book's publication. Working with award-winning composer Michael Whittaker, Neale produced an original music score and recorded breathtaking images in high definition video as the backdrop to the story.
Add to this Neale's own passionate, live retelling, and the end result is a powerful multi-media experience designed to immerse the audience in the journey that Neale calls The River Experience.
First launched at Christ Fellowship Church, Pastor, Todd Mullins went on to create a four week adventure series of teaching sermons based in the themes of the novel. The series stated aim was to prepare you for the ride of your life as you step into The River to find peace, hope, tranquillity and strength in Christ.
Cross-genre and cross-media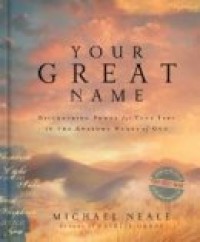 Neale's second book is already well on its way. Your Name Is Great is based on the lyrics of Neale's award-winning song as sung by Natalie Grant.
Michael uses the song, words of the Bible and personal storiesto show how God has reveals Himself, through His names, as protector, provider, healer and saviour.

With a second book to his name, and a proven ability to move easily between publishing genre and performance media, Michael Neale looks set to become a leading figure in communicating the Christian message worldwide over the next decade.
September 3rd, 2012 - Posted & Written by Les Ellison