Billed as an "ideal outreach tool during the olympic games" the ERV (easy to read version) Gospel of Mark has been launched by Authentic Publishing.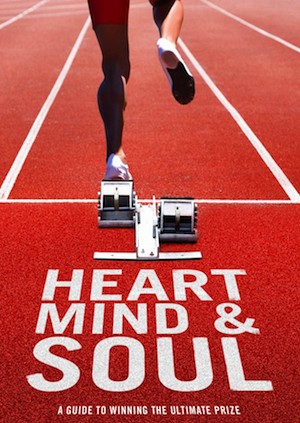 Priced at £4.99 for a pack of 5, the gospels are designed to be given away as part of church outreach in the build up to the Olympics.
Developed over a period of 30 years the ERV has been developed as a translation for those not used to speaking or reading English.
The contemporary translation is also designed to appeal to those outside of the church and comes complete with a gospel presentation and contact details for response and follow up.
The booklets also contain profiles of Christian sports men and women likely to take centre stage at the games such as Allyson Felix (track 400m), Debbie Flood (rowing quads) and Maya Moore (basketball).
Sarah Gallagher from Authentic Media said: "Heart, Mind and Soul: ERV Gospel of Mark is a perfect resource to help churches with outreach during the Olympic games. It is an ideal tool for churches to give away to anyone attending a sports ministry outreach event."
April 12th, 2012 - Posted & Written by Sam Hailes