The Children's Bible Buyers Guide is Eden.co.uk's informative tool for anyone scratching their heads thinking: "Which Children's Bible should I buy?" We've done all the reading, researching, and reviewing. All you need to do is read on and discover the right Bible, for the right occasion, for the right child.
Parent – Child Interaction Bibles
Do you want a Children's Bible for bedtime? You tuck your young child into bed, sit beside their pillow, and read aloud beautifully written stories from the Bible that your child can understand. Parent – Child Interaction Bibles are made for adults to read and children to enjoy.
Key Features of Parent – Child Interaction Bibles:
• Age Range: 0-5 years old
• 1 Minute Stories: split into short individual stories
• Learning Through Illustrations: the story is told through the pictures as well as the words
• Easy-To-Understand Language: stream-lined for maximum impact on your child's imagination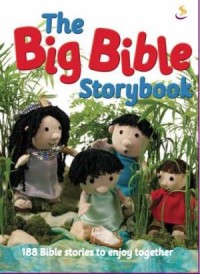 Eden Spotlight: The Big Bible Story Book
The Big Bible Story Book is 188 stories, from creation to Revelation, which introduces young children (ages 0-5) to friendly characters with lovable and extremely cute photos. This Bible has been written by Scripture Union, cleverly following the Light syllabus and features a complete Bible index.
This Bible picked up the Children's Book of the Year at the Christian Booksellers Convention 2008. But Eden.co.uk has picked this Children's Bible because we've fallen in love with the adorable photos.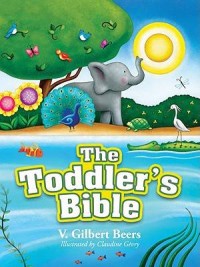 Eden Spotlight: Toddler's Bible
The Toddler's Bible has been specially developed for toddlers (ages 0-4). They've thought of everything: from every word to every picture, and they even suggest creative ways to interact with your toddler when reading the stories.
We are incredibly impressed by the author's effort to produce a Children's Bible so engaging for babies and toddlers.
Other Parent – Child Interaction Bibles: My First Message: A Devotional Bible for Kids by Eugene Peterson, The Children's Bible in 365 Stories by Mary Batchelor, Beginner's Bible for Toddlers by Kathryn De Vries, Tiny Bear's Bible by Sally Lloyd-Jones.
Children's Storybook Bibles
Do you want a Children's Bible your young child will read themselves? One where your child can open the stories and read them on their own, without getting bored and without reaching for the TV remote.
Children's Storybook Bibles are very similar to parent – child interaction Bibles, except the stories have been written to be read by children again and again. These Children's Bibles are still great bedtime Bibles, but will come alive in the hands of an eager child.
Key features of Children's Storybook Bibles:
• Age Range: 4-7 years old
• Longer Stories: for an older readership, in paragraphs rather than sentences
• Visual Masterpiece: always richly illustrated, adding to the reading experience
• Focused Message: a thread runs through each story, connecting the whole Bible together
Eden Spotlight: The Jesus Storybook Bible
The Jesus Story Book Bible weaves a whisper through the Bible, connecting all the stories together with a baby. These creatively written stories breathe life into the whole Bible and capture all the emotions, humour, and drama brilliantly. Also available in a Deluxe Edition including an audio book.
Sally Lloyd-Jones has taken every effort to produce a Children's Bible which creatively and clearly points to Jesus. Even more impressively, it's been heralded as the Bible that spans all age ranges – for ages 4 to 104. Children and Parents can learn and grow together with this Children's Bible.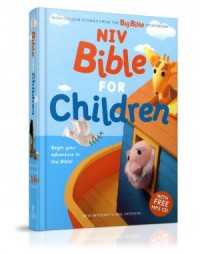 Eden Spotlight: NIV Bible for Children
The NIV Bible for Children is the first to place children-friendly stories and full Bible text side by side. The NIV Bible for Children is a fusion of the adorable Big Bible Story Book, the NIV, and MP3 recordings of the stories told by Russell Boutler (who has appeared in Casualty, Waking the Dead, and played DC John Boulton in The Bill).
The long answer: the Bible has stormed Eden.co.uk's bestsellers, currently 33rd overall and the 4th most popular in Bible bestsellers. The short answer: it's absolutely fantastic.
Other Children's Storybook Bible's: Children of God Storybook Bible by Desmond Tutu, The Lion Classic Bible by Andrea Skevington, Usborne Children's Bible by Heather Amery, Lion Bible for Children by Murray Watts (director of 'Miracle Maker').
Part 2 of the Buyer's Guide will include Bibles for older children (8+), including Study Bibles, Presentation Bibles, and the ICB/NCV translation.
We hope that this buyer's guide to Children's Bibles was useful for you. Please let us know if we could improve this guide to help you find the perfect Bible for your children by commenting on this article below.
April 28th, 2013 - Posted & Written by James Warwood