How many of your favourite things were found by accident?
A meal on a set menu that you decided to take a chance on; a second-hand book that only cost a couple of quid; a favourite top that you found buried beneath 20 others that didn't appeal. The things we love are often the things we stumble upon.
One of my favourite ever films I found just by browsing through a streaming platform, and just taking a chance on it. Almost immediately I was swept up into a film like no other, and have seen it many times since.
But what about music?
Where do you find music that resonates with you?
Sure, your friends may suggest songs, but their tastes are not necessarily yours. And, despite highly-complex systems, digital music recommendations that use past music choices are a little too heartless and predictable to be knowing or insightful.
In the age of cassettes, we would make our own music mixes and pass them around between friends. Each of us would try and one up the other. A fight for the greatest mix-tape of all time. And that is the model that has always been the best for finding new music amongst the tides of millions of songs that are recorded every year. The mix.
For Christian music, the tail-end of each year brings a series of Compilation albums that collect together the best music of the year. To make choosing easier for you, here are our top three worship compilations of the year: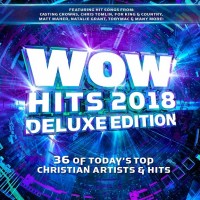 WOW Hits 2018 Deluxe Edition
The long runner of worship compilations, having started in 1995, the WOW series has a wealth of worship knowledge and experience behind it. With the widest reach of all, the WOW 2018 edition has new music from Hillsong, Chris Tomlin, Kari Jobe, Third Day, TobyMac, Kim Walker-Smith, and many more for around the world.
A mix for fans of big-name-worship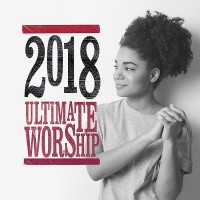 Ultimate Worship 2018
Where WOW is filled with the artists you probably already know, the Ultimate Worship series is more akin to a spotlight, shining on newer talents under the Integrity Music label. Whilst there are leading artists like Lou Fellingham and Darlene Zschech on this album, Ultimate Worship comes into it's own by plucking artists like Chris Sayburn, Rivers & Robots, and Nathan Jess out and putting them alongside the likes of PlanetShakers.
A mix of the up and coming artists in worship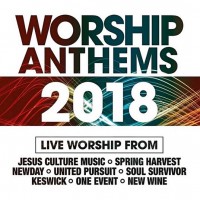 Nothing but atmosphere, Worship Anthems 2018 brings together all the best live worship of the year. Covering events like Spring Harvest, Soul Survivor, New Wine, Keswick, Newday and the like, this album bring you new music fresh from the stage's edge. Perfect for finding new songs, and hearing them to their full.
A mix of worship filled with life and atmosphere
September 27th, 2017 - Posted & Written by Aaron Lewendon