"Too many preachers and Christians enjoy condemning people".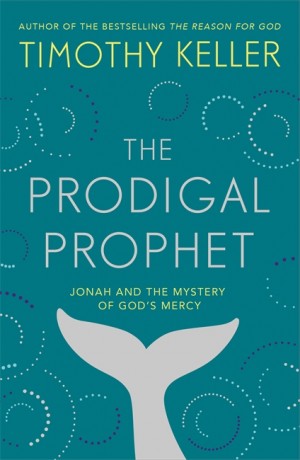 Tough words that pull no punches from Tim Keller in a recent interview about his new book, The Prodigal Prophet - a book about the man who did just that, who would rather run and condemn than obey.
You already know the story. A cantankerous and stubborn prophet, a storm, and a fish big enough to swallow a man whole. But what if there is a message we all missed?
Drawing a remarkable parallel between the story of Jonah and the parable of the Prodigal son, Tim Keller offers a challenge for Christians today to see people as God's creation, and not as deserving of punishment. Everyone is deserving of forgiveness as no one is free from wrongdoing.
A radical call to seeing God's love in a time of heightened division, The Prodigal Prophet may just be the most vital and timely of Tim Keller's books.
Order The Prodigal Prophet now
How often do you read the Psalms? I don't mean dip-into-and-read. I mean cover-to-cover, all 150 from beginning to end. All the Psalms.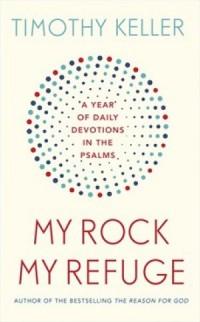 Over 20 years ago, bestselling author Tim Keller decided to read the whole book of Psalms in a month...every month. Known as the Bible's songbook, the Psalms contains the peaks and troughs of human experience, the euphoria of God's presence and the despair of personal anguish. Over his repeated readings of the book of Psalms, Tim Keller discovered new messages every month, with every re-reading.
These insights and reflections are what makes up the daily readings of My Rock, My Refuge. A devotional that helps you articulate your journey of faith, this is a great way to grow your own faith through the book of Psalms.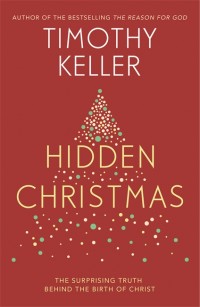 There is a different Christmas for everyone, it seems. For the person you pass in the high street, Christmas is a time of puddings and crackers and boxing day T.V., for another it means family and a large meal and the yearly dip into tradition at the nearest Advent service. For you, it may mean something else entirely.
There are as many Christmases as there are fairy lights on the tallest of Christmas trees.
But there is another Christmas. A surprising Christmas. A hidden Christmas.
Now in an affordable paperback, Hidden Christmas is a great way of remembering what is important about Christmas. It explores the gospel's depiction of Christmas, of what the light of Christmas really means, and what lasting joy looks like.
October 10th, 2018 - Posted & Written by Aaron Lewendon