2016 has been a great year for exciting, colourful and engaging children's products which help kids of all ages engage with Christianity and the Bible. We're sharing just a pick of some of the great books, bibles and worship released this year.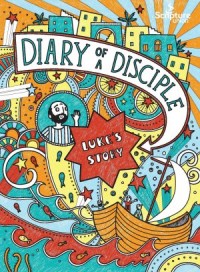 Diary of a Disciple
Filled with exciting doodles, stories and miracles, Gemma Willis' Diary of a Disciple brings a new and fun light to the Gospel of Luke.
Starting with an impossible birth, and ending with the stunning twist of a dead man coming back to life, Luke's diary needs to be read to be believed.
Friendly and fun-filled, this ever-quirky Diary of a Disciple is perfect for 8-11 year olds, and brings the Gospel to a whole new generation looking for exciting stories to dive head-first into.
Save 25% now only £7.49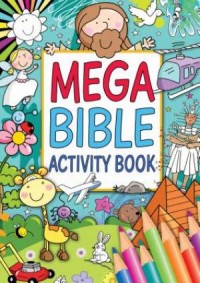 Mega Bible Activity Books
Bright, bold and fun – these bumper books are chockful of fun things to do. Activities including colouring, dot-to-dots, mazes and 8 pages of stickers.
Recommended for ages 4-7 years these are sure to keep even the most energetic of children busy.
Also in the series: Awesome Bible Activity Book
£5.99 Each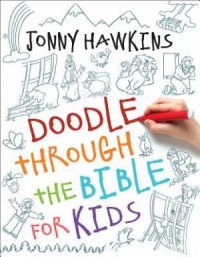 Doodle through the Bible for Kids
It's not just adults who get new colouring books and Bibles. Now kids ages 8-12 can bring stories from the Old and New Testament to life in technicolour.
Full of humour and fun from cartoonist Jonny Hawkins kids will be encouraged to read and memorise Bibles verses as they draw, scribble and colour.
Only £5.99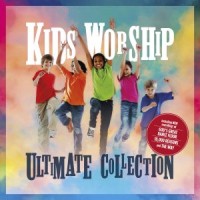 Ultimate Collection Kids Worship
The album of the year for kids. 15 joyful songs including 'The Way', 'God's Great Dance Floor' and 'My Lighthouse'. These roof-raising hits are sure to have kids up on their feet: dancing, singing, waving their arms and praising Jesus. Perfect for a sing-a-long in the car or a big praise session on a Sunday morning.
Only £7.99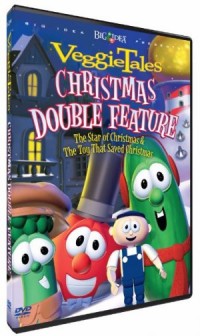 Veggie Tales Christmas DVD Boxset
In time for festive film nights – two of Veggie's tales favourite Christmas films: The Toy that Saved Christmas and The Star of Christmas.
Both films are action-packed with fun frolics and humour as our favourite veggie characters portray the Christmas message.
Only £8.99
Looking for something more? These were all new in 2016.
October 18th, 2016 - Posted & Written by Laura White