Pete James is the latest name to work its way into the Christian mainstream.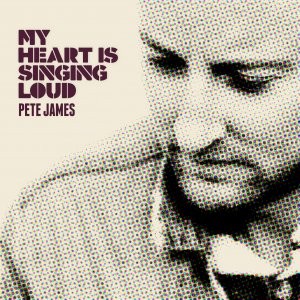 The Sheffield based worship leader was very well received at this year's Spring Harvest. Now he's following up from the event with his debut album My Heart Is Singing Loud.
The title track opens the album. There's some great guitar work and Pete's voice is clear and inviting. While the lyrics aren't revolutionary, they are meaningful and well thought through.
The promising opener is followed up by the mid tempo song Heaven. It's another well written song with strong instrumentation. Everything down to the phrasing of the bridge is convincing.
Mighty Is Our God is a cover, but it's one that suits Pete's voice and style well.
Pete's medley of There is a Redeemer and Jesus Loves Me is the highpoint of the album. The superb arrangement does justice to the original spirit of the There is a Redeemer while adding in new layers of sound to make the cover worthwhile.
Pete retains the initial energy of the album with new song Ready. It's a simple song of devotion and declaration over a great guitar riff and solid rhythm section. It's a shame the guitar solo is weak but the bridge, which sees a choir of voices chant 'Love never fails' is superb.
Saviour of the World is a track that Spring Harvest delegates will now know very well! It's a very simple worship song lyrically, but Pete has done well to write an attention grabbing melody.
While the majority of songs are solid, there isn't quite enough variation to make the album really stand out. As the album progresses, the initial excitement begins to fade. Take Me Closer and Jesus Loves me are nice enough, but don't capture the imagination as much as the earlier songs on the album.
This release rewards those who are willing to give the songs a very careful listen. The production is so similar to every other worship album out there that it takes effort from the listener to reach the heart of the record. But if you can get past the surface level sound and dig deeper, you'll find some excellent songs.
It's a solid album with some fantastic songs, old and new. The simplicity of My Heart Is Singing Loud is the album's greatest strength and weakness. But overall, this is well worth the purchase.
Rating: 8 out of 10
May 17th, 2012 - Posted & Written by Sam Hailes