What do you get if you take an agnostic Swedish music producer, a graphic designer from Vienna, a German CGI artist, and the rich history of European church music?
Answer – an extraordinary audio-visual album which combines centuries old church music with cutting edge electronic sound and an iPad app.
As a testament to the power that church music can still exert over the imagination of its listeners, electronica artist Forss, aka Eric Wahlforss CTO of music sharing site SoundCloud, has developed an electronic tableau which, he believes, recreates 'the essence of what a church is'.
He bases his work on a deep love for the music of church organs and choirs - reflecting that a church with an organ inside it is basically the biggest instrument in the world.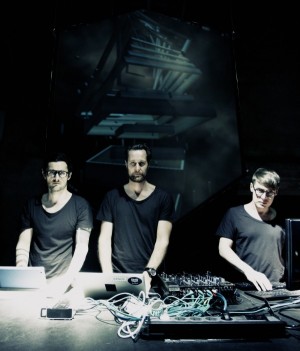 He said: "To me there is something magical about choir music in particular. It is untouchable - a higher art form that I have never been able to practice myself. It has a very strong emotional impact on me in general. It is the music I regard the highest."
The tracks combine a mixture of swooping strings and choral arrangements with cut up and re-mixed pieces of 'found sound', along with percussive beats. Piecing together recordings he made of strings, choirs and organs played during church concerts, Forss even included the ambient noise created by the congregants.
The electronic percussion is made from a 'sound bank' of noises – again recorded in church, and made from wooden, stone, and metal objects being hit, knocked, or rubbed together.
The effect is extraordinary, combining an ancient sound with a modern aesthetic to wonderful effect.
Forss, who is also the brains behind innovative music platform SoundCloud, released his first album Soulhack in 2003. But for this new project he worked with two digital artists to bring it to life on the iPad; thereby ensuring that it was never 'just' about the music.
When users launch the app, they are drawn into a digital world of religious sculptures and interactive art works, which allow them to subtly alter the music they listen to as they interact.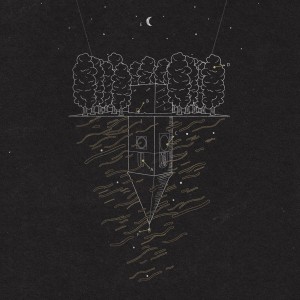 In some ways, Forss' new work Ecclessia is a very dualistic creation: ancient and contemporary, religious and secular, digital and analogue, live recordings and studio production, audio and visual, ordinary and profound, consumed and interacted with. And in this dualistic nature, Forss reflects something of the crisis that the church continues to face as it moves into the present-future.
All this comes at a time when attendance at traditional churches is declining across Western Europe, and church 'heritage' is increasingly sidelined in favour of crowd pleasing anthems and modern buildings. And it's Forss, the agnostic Swede, who points to a way in which we might all begin to creatively reimagine analogue church music and physical architecture, whilst within a digital space.
Ecclesia is available for download as an album, and available as an iPad app. You can also listen to the tracks on Forss' website, and of course, on Soundcloud.
July 23rd, 2012 - Posted & Written by Simon Cross