Chaos Curb's music is an intriguing blend of worship and wackiness.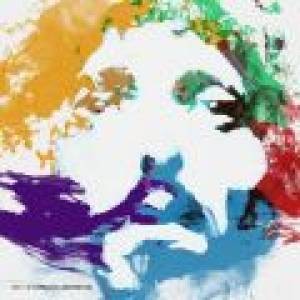 The wackiness begins not with the music or lyrics, but with their set up. Rather than a band with x number of members, Chaos Curb are a collective with an ambition to "make music, visual art, film and more that is inspired by and inspires the outworking of true worship."
They've set the bar high, but when you take a moment to look at the caliber of those involved, their vision suddenly feels achievable. Tim Jupp (previously of Delirious) plays keys, ex [Dweeb] front man Tim Alford is on drums and worship leader Paul Oakley helped co-write To Break Chains.
Perhaps taking a cue from Rend Collective in both set up and outlook, Chaos Curb have produced a self titled debut album that is both high-quality and homemade. With a more rocked up feel to their music than their folk influenced Irish counterparts, Chaos Curb's sound is unique.
The project is a family affair as three of the Griffiths family are involved in guitars, drums and backing vocals. Frontman Dave has done an excellent job in bringing people together, writing all of the songs and leading most of the singing.
Inspired by Isaiah 58 which is printed on the inside of the CD inlay, the team focus on themes of justice, worship and community in all of their songs.
What makes this project so special is the coming together of individuals who both share and want to further one core vision. Chaos Curb was never about starting a band to make a name for themselves. They're on serious mission.
The music itself is difficult to pin down. The lyrics could work in a worship setting, but the arrangements are far removed from what the majority of churches are used to. There's complicated guitar solos, unusual keyboard sounds and plenty of programming.
The chances are that most will enjoy this album on a personal level but find it difficult to translate for a Sunday morning setting (take the synth and programmed drums in Blow My Mind for example). But perhaps that's the point? If Chaos Curb want to challenge Christians to start thinking outside of the modern worship bubble they've done a fantastic job so far.
Four years in the making, Chaos Curb have finally launched. With a humungous vision, let's hope they are around for many more albums to come. As far as Christian music goes, these guys aren't just talented musicians or a band that's nice to listen to, they are desperately needed. There aren't many bands that exist with such a clear focus to communicate sense of community in worship or a desire to shake up the Christian music industry. Chaos Curb do both those things. And they do them with considerable style.
Rating: 9 out of 10
August 9th, 2012 - Posted & Written by Sam Hailes