How did you get into publishing?

Via a somewhat unusual route! My own children absolutely loved Topz (our daily notes for 7-11 year olds), and I was its strongest advocate here at CWR because of that. I had been helping out at CWR for one day each week whilst my children were young – helping in the kitchens and in the bookshop. The team at CWR asked me to put together a curriculum for Topz, which I gladly did – and was then employed part-time to manage all aspects of the notes: the content, design and marketing.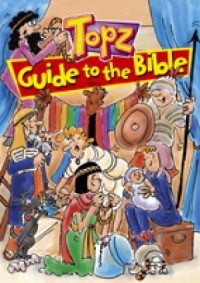 It became my fourth child and I absolutely loved being so intimately involved in seeing such a vital publication through from start to finish every two months, as well as championing all aspects of its marketing and sales opportunities. And so my publishing experience began! I then gradually took on responsibility for overseeing other publications – and now, some years later, I find myself involved in and managing the whole list!

Describe a fairly typical day – what does a publisher do?

This is where it gets messy! CWR are not a traditional publisher as such, as we function very much as a ministry that publishes. We are keen to always reflect the main emphasis of CWR's wider ministry aims, and are working hard at refining our list so as to mirror what's happening within CWR as well as in the wider church and publishing worlds.

There are not many typical days, as my role is incredibly wide and varied: which makes for not many two days being the same. Our day here at CWR always starts with staff prayers, following which I try and be disciplined in answering any key emails that have come in overnight (that is if I haven't already peeked the night before – the curse of portable communication). I have a wonderful in-house Editorial, Design and Production team who will be beavering away keeping the day-to-day scheduled work moving through the department. But even their day is not typical – in that as a team we also cover all the course notes, marketing material, web site and major CWR campaigns. In an average week I would move from Product Creation and Development meetings, from manuscript reviews to team meetings, from budget meetings to sales and marketing meetings, and from wider CWR ministry team discussions to Editorial meetings! I also teach on some of CWR's courses and work with the team to develop our short course programme. And in-between I check all publications prior to print, liaise with authors, and drink lots of tea!

You must get sent lots of book ideas; how do you make the decision about which to publish?

Yes, we do get lots of ideas, proposals and manuscripts each week. We have a fairly instant filter, which I do make clear to those asking to submit proposals, in that we like to focus on publishing projects that fit within CWR's main aims – encouraging personal revival and transformation through reading the Bible and prayer, pastoral care and discipleship, small group resources and projects which evolve from any personal link authors may have developed with us over the years.

In these somewhat challenging, changing times, we are being even more selective and careful about what we publish. We have regular meetings with a core team here who brainstorm every two months about what we should publish, review any non-commissioned manuscripts or proposals, and make suggestions for the list. They are lively meetings – often with diverse opinions on what we should proceed with and why, so at the end of the day our prayer is always that we hear clearly from God what we should be doing. Looking back – we've clearly got that right sometimes – but not always!!

What do you enjoy most about your job?

I think it has to be the variety. I also have some input and oversight into the short course programme here at Waverley – so as I've mentioned, each day brings different challenges and opportunities. I go from reading and answering the most amazing letters from Topz and YP's readers, to teaching on a Marriage course, to a strategy meeting, to negotiating an author contract!

But I guess four things stand out for me though: the moment a book first arrives from the printer; teaching on short courses here at Waverley or regionally and seeing firsthand the effect on delegates lives that the Waverley model for understanding and helping people; working through a proposal with an author to finalise and contract a title; and the last one has to be working with one of the best in-house teams ever.

Overriding all of those though is the amazing privilege of spending my working life involved in projects that have a lasting (in fact eternal!!) impact for the kingdom of God, and have life- transforming content.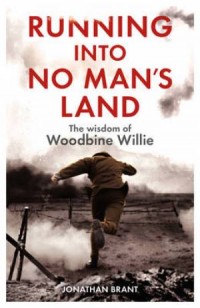 What are you currently working on?

We are always working on each of our 7 dated Bible reading notes – a continuous schedule that impacts what we do every single week. But I'm also working on a manuscript about the wisdom of WW1 Chaplain Woodbine Willie for a book Running Into No Man's Land, a book being produced in conjunction with the Armed Forces Christian Union. Then there's a devotional for teachers, an advent book and the 2015/2016 list! We are also launching a brand new website – Small Group Central – so that's taking a fair bit of my attention too!

What do you enjoy doing when you are not working?

Cinemas, coffee shops, catching up with my three children - none of whom live at home any more, walking our dog (who does still live at home and who is far too big and hairy for comfort) and reading non-Christian fiction.
September 9th, 2014 - Posted & Written by Together Magazine