The Bishop of Oxford Rev John Pritchard has been ordained for 40 years, walked on hot coals twice, spoken up for Muslims, debated with Richard Dawkins and is now living on £1 a day.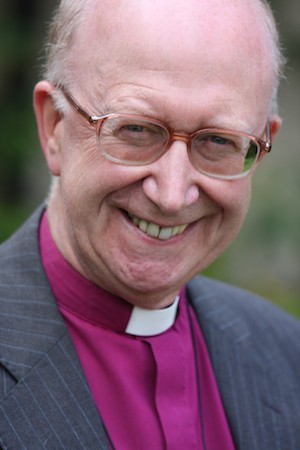 Rev John Prichard
KT Bruce/Diocese of Oxford
1. Why are you living on £1 a day?
It's called Living Below The Line and it started last year. This year there are 10,000 people doing it all over the world.
What we're trying to do is symbolically identify with the 1.4 billion people who have to live below the £1 a day mark all over the world.
That's £5 for the 5 days I'm doing it. £5 would buy me two lattes. That's for a whole week – all my food and drink. It's trying to identify with that level of poverty and the inequality that there is in this world, which is stunningly bad.
2. In 2008, you defended a Muslim request to have a call to prayer in Oxford. Were you surprised at the backlash from Christians?
No, I can understand why people would legitimately disagree with me and there are many situations where I would have thought that was not appropriate.
But in a place where there are so many Muslims, as there are in East Oxford, in a place where they hear our bells, where we have such good relationships between different faiths, it seemed to be appropriate that in a limited way, and it would have to have been regulated, it was worth exploring.
That was as far as I was going. But it did bring out the deep dark side of many people. I got death threats but you learn to live with that if you're a public figure I guess!
3. What's your next book about?
It's one on discipleship. Relating Sunday to Monday. Daily discipleship, how do I follow Jesus in the workplace, at the leisure club, with my family who don't believe, with my money? It's a book on discipleship and following Jesus every day.
We need to get the whole church working on how to support each other. So you get accountants talking to accountants or careworkers talking to careworkers.
One of the things I've spoken about is 'this time tomorrow' or TTT. Say to someone at church at 11 o clock 'what will you be doing this time tomorrow? What are the questions you're going to be facing? What are the Christian resources you can use? How can we pray for you?' This helps to make the connections. We as church leaders have to enable that to happen.
4. You walked on hot coals earlier this year. Why?!
I raised £1000 for a hospice I'm a patron of in Oxford. It was good fun!
I knew I could do it because I'd done it before. What it requires is a bit of knowledge of the physics, a bit of confidence, a bit of prayer and not hanging about.
The coals are 1200 degrees centigrade. If you think you put a chicken in the oven at 200 then 1200 is pretty hot. So you don't hang about but you don't run because then you could fall over and be in trouble!
5. What's your view on the 'rising tide of secularism' that some have described?
Religion is having a hard time. Spirituality is still alive and well and people are searching fairly desperately for that.
We have lost our grounding in that basic question of: 'Is there a God?' That's why it's a deeply important apologetic question to give answers to. The counter arguments are being put so strongly by the secular atheists.
The fight back is on and that is an apologetic thing but underneath that is something even more profound and that's about us living lives that show Jesus Christ.
6. What was your encounter with Richard Dawkins like?
There's been a lot of very interesting research done over the last 5 years [on education] by Lancaster University. Charles Clarke was involved in that and it was a report back on some of those things.
Richard Dawkins and I were asked to respond to some of these findings. The one I was on was church schools and it was a fascinating debate. Richard Dawkins is obviously very convinced in what he believes but he needs to enrich the evidence he brings to arguments because he's narrowed truth down to scientific, biochemical, physics based truth. The truth about the world is so much bigger.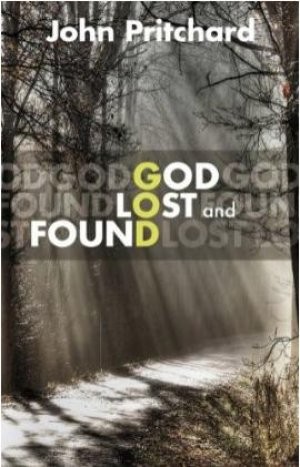 7. What has been your favourite book to write?
It's between three. How to Pray. A lot of people responded warmly to that. Living Jesus which was just putting down my passion for Jesus and why he's so important to the world. Why he's the pivot on which history has swung. And God Lost and Found in which I try to identify with those including myself who have lost the vital reality of God's presence and need to find different ways of experiencing the reality and vividness of God.
8. Where do you stand on the issue of gay marriage?
I want to say those who enter civil partnerships; absolutely fine. If that's the right way for you then do it. But that's not the same as marriage. I think that's a category confusion.
Marriage is deeply rooted in human experience and divine wisdom. It embodies the kind of deep patterning in nature upon male female complimentarianism. Civil partnerships is a different pattern and according to your views may nor may not be legitimate. I'm happy to support it but it's not the same as marriage.
9. What's the best Christian book you've read?
The one I refer to again and again is by John V Taylor, it's called the Christlike God. It's so exciting about Jesus and makes a lot of sense of a lot of the difficult questions about pain and suffering. I also loved reading The Shack a few years ago. Mind expanding in terms of the nature of God.
10. What has God been teaching you recently?
I think he's been teaching me that I need to be less reliant on my past and I need to make sure my faith is a faith of today. It's today's manner that matters, not yesterday's or last month's or last year's. That relationship with God through Jesus has to be immediate and daily.
May 30th, 2012 - Posted & Written by Sam Hailes