In this Follow Friday special, we list five Christians in the UK Twittersphere who are helping to inform faith fuelled conversations.
Vicky Beeching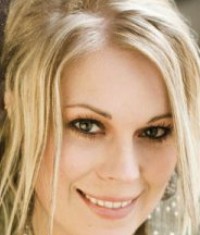 Twitter name- @vickybeeching
Joined Twitter –Feb 2008
No. Followers – 21,000
Who? - Worship leader, theologian and Apple geek, Vicky is currently studying for a PhD at Durham university. Best known for her songwriting, she's the writer behind Yesterday, Today and Forever and often leads worship at Spring Harvest and other major Christian events.
Why follow? - Vicky tweets very regularly and has built up a strong community through her blog. An expert on social media, she's a leading Christian example on how to make the most of the online world.
Top Tweet? - "Busy evening getting 'Cookie Compliant' with new EU regulations for websites. Now craving actual cookies!"
Warning - Strong views on female leadership in the church. Her blogs sometimes spark very lively conversation.
Krish Kandiah
Twitter name- @krishk
Joined Twitter – December 2007
No. Followers – 4,000
Who? - Krish is Executive Director: Churches in Mission and England Director for the UK Evangelical Alliance. With wide experience in evangelism and cross cultural mission, Krish has written a number of books and is a regular speaker at major Christian events across the globe. See our interview with him for more.
Why follow? - While confident and assertive, Krish is always very humble and open to correction. Often editing his own blog posts for accuracy and clarity, his readiness to move the conversation forward is also demonstrated in his tweets. Unafraid to ask for help or opinions on subjects ranging from religion to food, he's the master of engaging with his followers. Highlights include asking whether he should have advertising on his site, asking what the Gospel is and perhaps most memorably, asking whether boycotting Eurovision is a good idea!
Warning! - Usually balanced and very fair, but his calm exterior occasionally gives way. Just don't mention that Mark Driscoll quote!
Archbishop Cranmer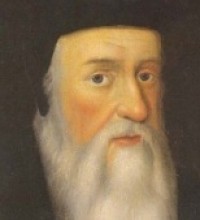 Twitter name- @His_Grace
Joined Twitter – January 2010
No. Followers – 6,000
Who? - An anonymous blogger whose work comes recommended from another much loved anonymous church blogger @thechurchmouse. Cranmer takes his name from the 15th century Reformation leader and his writings come from a conservative, Anglican point of view.
Why follow? - As one of the leading blogs covering religion and politics, @His_Grace has a reputation that precedes him.
Top Tweet? - "Blair consistently preached that Saddam had WMD, but he demands that journalists should distinguish between facts and opinion #Leveson"
Warning! - Not afraid to speak his mind. Recent arguments include a disagreement with @giles_fraser plus a battle with the Advertising Standards Agency (ASA) over homosexuality.
Sr Catherine Wybourne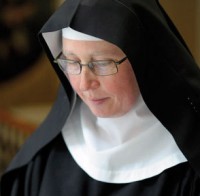 Twitter name- @digitalnun
Joined Twitter – October 2009
No. Followers – 3,000
Who? - A Benedictine Nun using modern technology to reach out to people who would never normally enter a monastery.
Why Follow? - Occupying a unique space between two worlds that may appear contradictory, Sr Wybourne brings exceptional insight to the Twittersphere and contemporary methods to her monastery.
Top Tweet? - "Lots of ppl on Twitter think prayer is talking to God. Sometimes it is, tho listening is more important. Beware of talking AT God! #Pray"
Warning! - Atheist or believer, if you follow her, she will pray for you.
Nicky Gumbel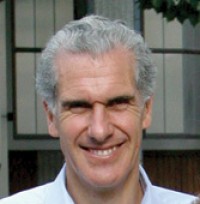 Twitter name- @nickygumbel
Joined Twitter – December 2010
No. Followers – 33,000
Who? - Quite possibly the nicest man in all of South Kensington, Nicky Gumbel is the massively popular vicar of Holy Trinity Brompton (HTB) and pioneer of the Alpha Course.
Why Follow? - The majority of his tweets are pithy, clever and inspiring one-liners such as "Honour the past, navigate the present and build for the future". Generous with his RTs and engagement with others, he's as polite and gentlemanly online as he is on the Alpha Course.
Top Tweet? - "Christians are not perfect - just forgiven".
Warning! - No warning needed. He's very, very nice.
July 6th, 2012 - Posted & Written by Sam Hailes