Former punk rocker turned exorcist and author GP Taylor has been named as the writer of a major new TV show called Jericho Bay - which is being touted as an American 'Downton Abbey'.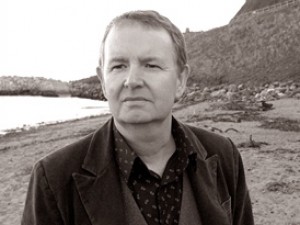 The series has been penned by the Scarborough based Anglican Priest, who is the bestselling author of hit novels Shadowmancer, Wormwood, and The Midas Box.
Much loved for his fantasy themed tales, which have led some critics to call him 'the new CS Lewis', Taylor's books have moral messages woven into them. But for his first foray into screen writing, he is believed to have turned away from his usual fantasy subject matter.
Instead, insiders claim the TV series will centre upon the life of a wealthy American family, from Christmas 1933 to the the bombing of Pearl Harbour in December 1941, which signalled the outbreak of war.
Set against the backdrop of the great depression of the 1930s, the series is set among the affluent social elite of Long Island, New York. A setting familiar to fans of F Scott Fitzgerald's American classic: 'The Great Gatsby'.
Like Downton Abbey, which has developed a Cult following in the USA as well as in the UK, Jericho Bay will focus in on the lives of the wealthy sophisticates, and their less well off servants.
The news comes after filming of the first of Taylor's novels to be adapted for the Big Screen, was completed.
'Mariah Mundi and the Midas Box' is a live-action version of Taylor's teen novel set in the 19th century, and stars Aneurin Barnard as a boy searching for his missing parents and kidnapped brother in a mysterious luxury hotel, filled with villains, scary creatures and a box that turns everyday objects into gold.
The cast includes big name turns like Michael Sheen, Sam Neill, Keeley Hawes and Ioan Gruffudd, and is intended as the first episode in a franchise. It was shot on location in Somerset during the Spring.
Taylor's best seller Shadowmancer is also slated to be turned into a movie, set for production in 2013.
July 12th, 2012 - Posted & Written by Simon Cross