As 50 Shades of Grey hits record breaking figures again this week, many Christians have expressed strong feelings against the book. But now one Dutch publisher thinks it's found an alternative from the Christian genre that's just as edgy.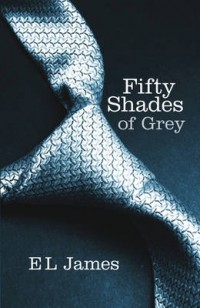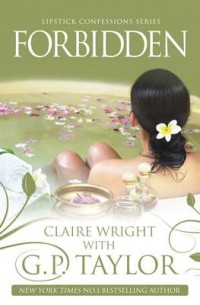 This week 50 Shades of Grey took over from Dan Brown's Da Vinici Code for record sales of a paperback in one week – the book (alongside the other two editions in the trilogy by E. L. James) are breaking record after record in the publishing world.
Christians have slammed the book for its immoral content and erotic nature, but whatever your feelings about the book dubbed 'Mummy Porn' may be... you can't deny that it's captivating readers around the world.
This week, Dutch publishing house VBK Media have identified the biblical fiction novel Forbidden, written by NY Times Bestselling author G. P Taylor in conjunction with Claire Wright as an alternative that has all of the excitement, thrills and edge of 50 Shades whilst allowing for a moral story to underpin its sexy exterior.
Forbidden is a modern day retelling of the story of King David's adulterous life and shows that the Bible is by no means a sanitised book – it has all of the lust, sex and desire of 50 Shades of Grey, there are parts of the Bible that shows humanity at its worst, if it didn't then there wouldn't have been anything for Christ to redeem.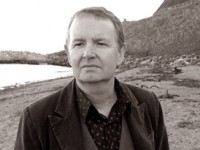 GP Taylor
GP Taylor author of Forbidden
Speaking about Forbidden, the third book in his Lipstick Confessions Trilogy, Taylor said "Claire and I wrote the book to be as truthful to the story of David as we could. That means that we have got sex and murder, affairs and their consequences. Christians are not immune to these things and want to read about themes which concern them. Forbidden is a sexually charged book and has the gulp factor but doesn't have the porn value of other books. What isn't said is often far more sexy than what is."
In many ways Biblical fiction's origins bear similarities to those of 50 Shades of Grey, a novel that has developed from the Fan Fiction phenomena. Writers of biblical fiction are taking stories and characters that for them have meaning and appeal, adding background and context and presenting those stories to a new audience.
In response to some critics who feel Christians shouldn't write stories that have sexual themes Taylor said
"God invented sex and wants people to enjoy it. The Bible has a lot to say about sex and its importance in people's lives."
So will Forbidden do for the Christian 'mummy' market what 50 Shades of Grey has done for the 'mummy porn' market and become a worldwide hit? Well with Hollywood already knocking on the publishers door – it has a very good chance of securing a big screen platform so we'll have to wait and see.
June 29th, 2012 - Posted & Written by Jo Pountney