The Evangelical Christian Publishers Association (ECPA) presented the first-ever Quadruple Diamond Award to Tyndale House Publishing's The Living Bible at the ECPA Awards & Anniversary Banquet in April.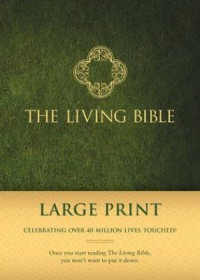 The Living Bible received the Quadruple Diamond Award for sales of more than 40 million copies. Tyndale's New Living Translation Bible received a Triple Diamond Award for more than 30 million copies sold.
The Diamond Award is given to books or Bibles that sell at least 10 million copies.

In addition, seven Platinum Awards (for more than 1 million sold) and 10 Gold Awards (more than 500,000 sold) were also presented at the banquet.
May 26th, 2014 - Posted & Written by Together Magazine