The Catholic Archdiocese of Liverpool has been picked as one of a handful of locations, for a pilot evangelisation scheme.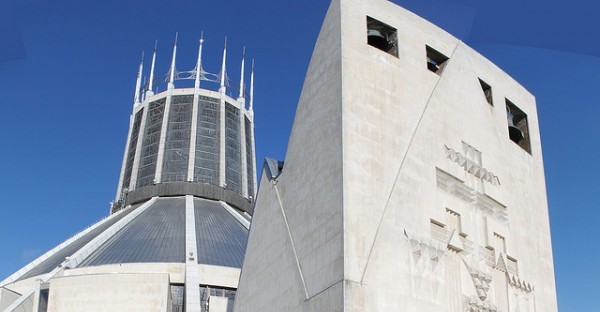 The city which is famous for its industrial and musical heritage, as well as its football teams, is one of twelve Dioceses from across Europe to take part in the scheme.
The 'Missio Metropolis' initiative will see Catholics making special efforts during Lent 2012 in mission, outreach and catechesis and then taking time to reflect on their results.
As part of the programme of outreach, Archbishop Patrick Kelly will preside at Solemn Mass and Choral Evening Prayer at Liverpool's Metropolitan Cathedral of Christ the King on each of the Sundays during Lent, and he will also be available to take confessions, along with other Cathedral Clergy.
The Metropolitan Cathedral will also be a focus for the Sacrament of Reconciliation during Lent with extra periods of Adoration of the Blessed Sacrament during confessions each Saturday afternoon.
With only a few weeks to go before Lent begins, parishes are busily planning Lenten talks, and services, including some early morning Masses set to start as early as 6.30am.
Archbishop Kelly urged every Liverpudlian to seize the opportunity for a Lent full of conversation with God.
He said: "Saint Thomas Aquinas wanted to sum up the whole of our Lord's story in one line for the hymn he was composing for the feast of the Body and Blood of our Lord. He came up with 'In mundo conversatus' (he had a conversation in the world.)
"And the greatest conversation, one we must all have at least once in our life was when 'Jesus, tired out by his journey, was sitting by Jacob's well. It was about noon. A Samaritan woman came to draw water'. The conversation enabled her to begin a new life, to appreciate what prayer and worship can be, and to acclaim that Jesus 'is truly the Saviour of the world.'"
January 30th, 2012 - Posted & Written by Simon Cross