Here at Eden we know leading a church or a ministry is hard work! There are so many things to think about, ministries to run and jobs to be done. So we've pulled out our top 5 resources that'll help you develop all areas of your church ministry from reaching out to the community to making your church accessible for all.
Keeping Your Entire Congregation Wide Awake
All-Age Worship by Lucy Moore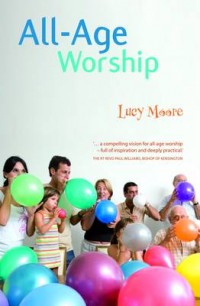 Lucy Moore is known up and down the land as the lady who started UK Church initiative Messy Church; an 'All-Age' ministry that got everyones' hands messy and stuck into reaching a community often disillusioned by the conventional Church. So you're in safe hands when it comes to the master of All-Age resources, which is why this foundational work is a great place to start if you're looking to branch out and explore an 'All-Age' approach. Practical, easy to follow and full of helpful tips this resource will get your church engaging everyone in the congregation.
Taking Church Out of the Building
Creative Mission by Rona Orme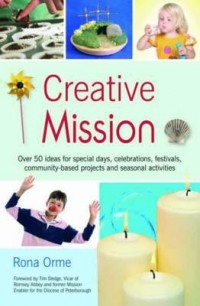 Church is not just to be kept in the building; it's about reaching out to the community around you and getting the Good News out there. With that in mind Rona Orme has written Creative Mission to help you apply this enthusiasm with some fun and creative mission-hearted ideas to run with families that may never have stepped foot in a church. Divided into seasons this resource will give you ideas that'll cover Easter, Christmas and those months in between, suitable for any church be it traditional or more contemporary, Rona's experience and passion are evident in this great resource.
Inclusivity is Right at the Heart of Church
Making Church Accessible to All by Tony Phelps-Jones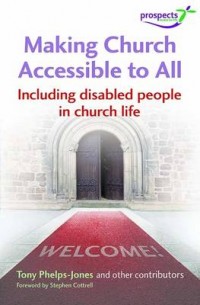 Inclusivity is key especially when it comes to church, a place where all are welcomed, even down to the very practical side of people being able to get into the building. Author Tony Phelps-Jones has been helping people with learning disabilities to engage with Bible teaching and worship through his work at Prospects since 1987. Split into two parts Making Church Accessible to All spends the first half looking at the theology behind inclusivity and the need for easy access with the second part looking at very practical guidance for churches. Taking a wide range of disabilities and families with additional needs this book is a necessary toolkit for understanding and applying. Let's make church a place that truly is accessible to all.
Inspiring Leaders for Change
The Catalyst Leader by Brad Lomenick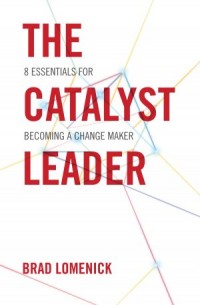 Looking for a book that'll challenge, inspire and move your leadership team then look no further. If you've not heard of the Catalyst movement then you've been missing out! Taking some of the world's most established and up-and-coming leaders this movement is like a high-energy caffeine drink ready to awaken the next generation of leaders. Divided into 8 key principles you will be equipped to be a catalyst for change to leading with Christ-centred motives and a heart to lead with a difference.
Tackling the Church Holistically
Total Church by Tim Chester and Steve Timmis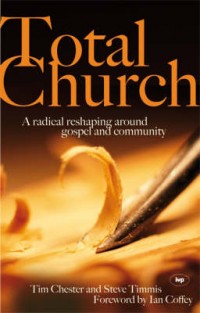 Authors Tim Chester and Steve Timmis know firsthand what it's like to lead a church. In Total Church they consider a wide variety of ministries, pastoral issues, evangelism, world mission and church planting with biblical application and personal insight. One to read and then re-read this handbook for church leaders will give a deeper understanding for all the whys and hows on what it means to be church.

So whatever your position in leadership from children's worker to pastor this collection of top resources are a must for the bookshelf, but mostly to be rifled through, highlighted and kept by your side as the ultimate leadership tool kit.


July 4th, 2013 - Posted & Written by Anna Hockley