Writer, speaker, broadcaster, church leader and one half of the 'Seriously Funny' stand-up double act, it's getting increasingly hard to pin a label on Jeff Lucas.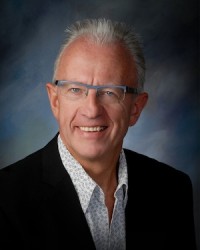 About the only label that sticks to the leader of Timberline Church, Colorado, who even now keeps a firm foothold in the south of England, is the one that reads - 'passionate communicator'. Actually that should be 'compassionate communicator' in the gentle, persuasive style of this side of the Atlantic rather than often the brash and forceful style of his opposite numbers stateside.
Entertaining, Engaging and Effective
For me, the best sign of a good writer is a good speaker. A good speaker must not only have something worth saying. He or she must be able to say it in a manner that's entertaining, engaging, relevant, memorable and, most of all, effective.
I know Jeff Lucas from his Life Bible notes and DVD Teaching Series, his exploratory books such as No Strong People, church leadership titles including Creating a Prodigal Friendly Church and even some of his fictional Helen Sloane's Diary. But I only heard Jeff speak 'in person' last Christmas, at a carol service in Chester Cathedral.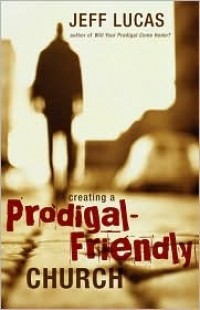 Relevance, Meaning and Application
When I say: 'in person', what I mean is I watched him on a massive projection screen from my seat in a transept, totally out of eye-line from where Jeff was performing. The word 'performing' isn't meant as any kind of insult. In fact it's a compliment.
If a speaker, teacher or writer isn't entertaining who's going to pay attention – especially in a highly distracting environment like Chester Cathedral… and with no direct sight of the speaker?
But Lucas is as engaging – I want to say as captivating, in life as he is in print. Starting from personal experience; involving a policeman and a turkey strapped into his car's passenger seat, he went on to explore the Bible, find a direct and relevant meaning, and then offer a simple application to impact on the lives of the those gathered to sing carols and hear him speak.
Humour, Compassion and Experience
Jeff took over a thousand people with him on a journey into the Bible, showed them something new and vital, and then guided them out into their everyday lives. This is the leadership style that makes the Spring Harvest veteran and Premier Radio favourite easy to follow and learn from. And there's much to learn. With his background in developing new churches through the Pioneer Network, his role as director of Equipped to Lead and former vice presidency of the Evangelical Alliance, Jeff is not short of practical leadership experience.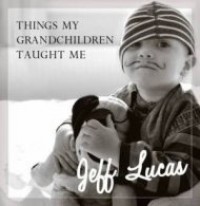 Able to mix humour and compassion with teaching and gentle direction, Jeff told an interviewer for Christian.co.uk that, if there's one of his books he wants you to read, it's There Are No Strong People. "There was a certain amount of agony in writing the book and the process of it," he said. "It's a slightly different style for me and I'm very, very excited about it."
His latest book, Things My Grandchildren Taught Me, leads you through the wisdom of babes and infants toward the joy of living in the present and being true to yourself. That Jeff freely admits he is still learning and open new experiences, only shows that labelling him isn't going to get any easier. As a speaker, writer, and leader, he's still a man to follow.
February 1st, 2013 - Posted & Written by Aaron Lewendon