Joining the Dots' Managing Director, Jonathan Bugden, tells how a name change didn't change a foundational business principle for the former Integrity Europe company.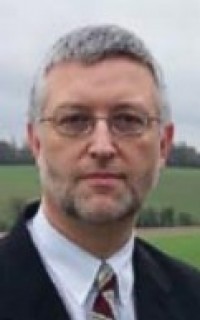 Jonathan Bugden is well-known to many in the Christian retail trade. He first came on the scene in 1978 and says that the trade has "always been a significant part of my life". For a number of years in the first decade of this century Jonathan was Chairman of... the Christian Booksellers Convention (CBC).

In 2004 he joined what was then Integrity Europe and in 2011 led a management buy-out of that company. In this article he reveals a little of the journey he and his colleagues have been on in the last three years since establishing Joining the Dots Distribution (JTD).

How did you come to set up the company and how has the journey been since then?

Well in many ways we don't feel like we're only three years old because we did exist for a number of years previously as Integrity. I joined Integrity in 2004 and brought together a large part of the team between 2004 and 2007 so we're an established unit.

How it came about was that we were offered, at very short notice, the opportunity to acquire Integrity Media Europe as it was not part of the David C Cook deal with Integrity USA. One of the conditions of that deal was that the Integrity name could not be used – hence the re-brand at breakneck speed to JTD.

In terms of the journey it's been an interesting and not always easy one; I've learned quite a lot about human nature. However, right at the beginning we did set out on the journey knowing that God had said to me the way ahead would involve change on a permanent basis -a paradigm shift in fact.

Joining the Dots- where did the name come from?

It was the inspired suggestion of Joe Bellett our Commercial Director. It was a name that was going to catch people's attention and it became very memorable, very quickly. Because we had to transition fast out of the name Integrity we needed something that would stick in the mind of people and on that level it worked very well.

The reason for the name was that we felt we were living in a nation, a church and even a trade, that was very fragmented, very disparate. In whatever way we could, we wanted to start reconnecting things; resources to people, people to people and the 'grass roots' church with the retailer, by offering appropriate and relevant resources.

The first core value of the company is 'to operate with integrity' (a nice link back to the former name) but how do you and the team live that out?
When we looked at how we had operated from 2004, through some difficult times it must be said, it was about re-establishing that operating a business with a name like Integrity means the one thing you have to have is integrity both personally and in the way you do business – that's a spiritual principle. Changing the name of the company did not change the foundational principle behind the way we want to operate.
How does it work on practical basis? Well it means that honesty and transparency and honouring other people is more important than simply profit. So for us it is about doing something to the best level we can but not making promises we can't, or don't intend to keep.

Another (and primary) core value is that we place much emphasis on being genuinely relational. We try to establish with the people that we partner, a relational connection With retailers that is primarily through the sales reps. who we encourage to be more than salespeople, to be an encourager, supporter and advisor where necessary. The same is true with our ministry connections and our suppliers with whom we are relationally connected.

Who do JTD represent now?

We now have a significant number of companies who we represent, both USA and UK (see box for full list). We haven't set out to simply stock as much as we can, but to be deliberate and intentional in our distribution. As a result of that where we carry a particular publisher we may not carry the entire list – although we are always adding titles in response to 'retailer request'.

What we do is offer things that are relevant to what we see really being needed; things that believe will work for the retailer.
How do you think the way the trade resources the church in the future is going to change?

My answer is I don't know – which I think is part of the secret. If you spend an endless amount of time trying to work it out you use up a huge amount of creativity which could be used in constantly adapting to change in the present. So I don't know, but what I do believe is that in general there is too big a disconnect between the trade and the church. Somehow we need to work together to rectify that.

If you go back to the 70s, an awful lot of what we now regard as the retail sector of the Christian Trade was birthed in response to something happening, something that God did. So when the Lord does something significant in the UK church, we in the trade need to be in a position to respond to it. I think we should be asking 'what is God doing in our nation and church', find (or create) the appropriate resources that facilitate and enhance and which help people to engage with what God is doing.
July 8th, 2014 - Posted & Written by Together Magazine