"Surrounded by You glory
What will my heart feel
Will I dance for you Jesus
Or in awe of You be still"
I know I'm not the only one impacted by the stirring words of I Can Only Imagine, the powerful worship anthem from the contemporary Christian band, MercyMe.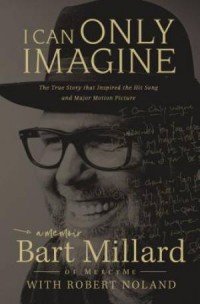 This year the song celebrates its 19th birthday and in celebration, songwriter Bart Millard shares the story behind the song. From his harrowing upbringing and the abuse received at the hands of his father to a debilitating, dream-crushing sports injury and his journey to music.
The reassurance and hope found in the lyrics of I Can Only Imagine were inspired by his father's cancer diagnosis during Bart's freshman year of high school and his resulting miraculous transformation from cold, abusive father to lover of Christ.
The song has gone on to be heard by more fans of Christian worship than any other song in history, garnering the band international acclamation.
The captivating memoir has also been made into a feature film, due for release later this year.
And if that's not enough for MercyMe fans, they're also releasing "I Can Only Imagine - the Very Best of MercyMe", a definitive collection of their much-loved songs on one album. As well as I Can Only Imagine, the album features: favourites "Flawless" and "Greater" as well as the classics "Word of God Speak," "Bring the Rain" and "God with Us.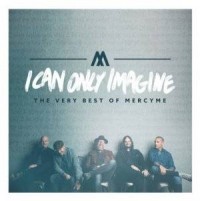 The collection also includes a special recording of I Can Only Imagine, made just for the movie called "Re:Imagine".
I Can Only Imagine: The Very Best of MercyMe is released on 2nd March
I Can Only Imagine: A Memoir by Bart Millard is released in March.
February 22nd, 2018 - Posted & Written by Laura White