A woman who felt she couldn't leave her abusive husband because she was a Christian, is set to speak at a conference which will look at how churches can respond to domestic abuse.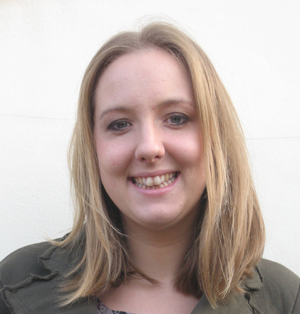 Natalie Collins, who will speak about the need for churches to engage with the tricky topic of domestic abuse.
Delegates at the conference, which is organised by the Church in Wales will hear from a number of speakers, including Natalie Collins, a Christian who was abused by her husband for four years.
Natalie eventually escaped her abusive marriage after her husband violently assaulted her, causing her second child to be born three months premature.
She has personally wrestled with Biblical interpretations of marriage, divorce, and forgiveness in the context of domestic abuse.
Although she grew up in the church and remains in it to this day, she feels that churches aren't generally equipped to respond to domestic abuse.
She now works with Restored, an international Christian alliance which specialises in working with churches to bring an end to violence to women.
Natalie said, "I am from a Christian family and although my faith is one of the reasons I am a healed and whole person, it was also one of the reasons I felt unable to leave my abusive ex-husband.
"I believed I needed to forgive him and that if I just prayed hard enough, he would stop hurting me. It was only after I escaped the abuse that I learned God did not require me to continue being abused.
"I learned that Jesus stood up for women who were outcasts, they were abused and broken and yet He restored them and transformed their lives.
"This needs to be talked about and what forgiveness means needs to be explained because people don't realise that it is not being a doormat.
"Sometimes the only answer churches give women is an offer to pray for them or counsel the abusive partner, an action which could create even more problems."
The conference which is being organised by the Church in Wales,will be held on Monday 19th of March, at St John the Baptist Church, Cardiff, 2pm-5pm. It is free of charge.
March 14th, 2012 - Posted & Written by Simon Cross