After the sacking of Chelsea boss Andre Villas-Boas last Saturday, the controversial José Mourinho has been hotly tipped to replace him and return to the club where he won two consecutive Premier League titles and an FA cup.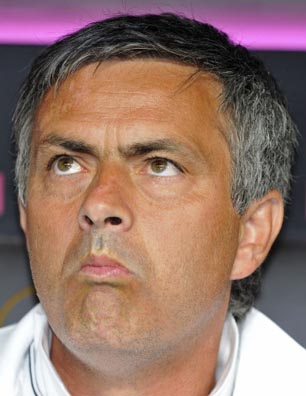 The self-styled "Special one"- only one of three people to have won the Champions league with two different clubs, and who is aiming to become the first manager to win three Champions league titles, has never been the most modest of characters.
He made this clear during an interview with The Guardian some weeks after being appointed as Chelsea boss in 2004. He said:" I am not worried about pressure. If I wanted to have an easy job, working with the big protection of what I have already done before, I would have stayed at Porto- beautiful blue chair, the UEFA Champions League trophy, God, and after God me".
Mourinho cites God as one of the main reasons for his amazing success, telling the BBC: "I pray a lot. I am catholic, I believe in God. I try to be a good man so he can have a bit of time to give me a hand when I need it."
The maverick footballing genius even describes the Bible as his favourite book.
And footballing success although extremely important to the 49 year-old is not everything to him, New Statesman magazine described him as "a man devoted to both his family and his work" when they had crowned him their man of the year in 2005.
He has been involved in various social initiatives and charity work including bringing Israeli and Palestinian children together through football and raising 2,000 pounds for a Tsunami relief project by auctioning his grey "lucky" jacket which he wore during his Chelsea triumphs.
He feels that God is definitely on his team, and during a recent radio broadcast in Spain he said: " He [God] must think I am a nice guy, otherwise he would not give me so much."
March 6th, 2012 - Posted & Written by Hefin Rhys Jones