'Really, you shouldn't have.' The polite response to a totally random gift given at Christmas that will be put away never to be seen again. Buying the right present for the right person can be difficult and time consuming. That's where Gift Books come in. By definition a gift book is an item intended to be given away. They make a perfect present as you wouldn't usually buy one for yourself but can delight the receiver with the thoughtfulness and the book itself.
Everyone is unique, and these Gifts Books are to suit a few personality types that may sound like your family and friends.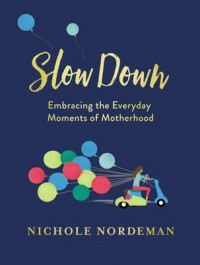 1. Busy & Stressed (aka Mums) - Slow Down by Nichole Nordeman
The perfect Gift Book for Mothers, new Mums and expectant Mothers. 'Slow Down' provides companionship and encouragement for those with a busy and hectic life. Motherhood flies by and this book offers thought provoking writings, tips and journaling space for reflection on being a parent. Any mother would appreciate the reminder of celebrating and watching their little one grow, and slowing down.
2. Creative & Arty – More than Words by Hannah Dunnett
'More than Words' is a delightful part meditation, part scripture gift book for those who are inspired by imagery. Alongside the images and words, it is encouraged for the reader to reflection on their own faith journey. For some this is easier with the aid of unique artwork and visual imagery of the scriptures.
3.The Worrier – Jesus, I Need You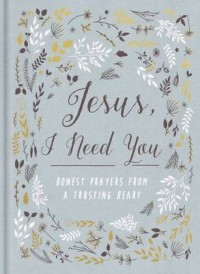 We all know of someone who has been through a time of sorrow or heartache this year. 'Jesus, I need you' can help them honestly express to God their troubles and worries through true prayer. Help your friend find comfort and hope this time of year with this Gift Book.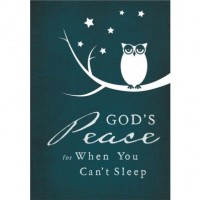 4.Tired and Anxious – God's Peace for When You Can't Sleep
With all the busyness of Christmas, sleepless nights are the last thing anyone wants for themselves or a loved one. Silent times can bring an anxious mind, making sleep seem impossible. This book is filled with reflective verses and readings intended to help them feel comfort and peace on restless nights.
(Note- Doesn't help kids on Christmas eve, sorry!)
5. Someone Special – 100 Things God Love about You
This great devotional gift offers you a chance to say a special 'you are loved' to a family member or friend. There is a space at the front of the book for your own message of love and support. An adorable little gift book to gently remind family, friends, and yourself that God loves you in a hundred different ways.
6.The Busy Christmas Enthusiast – Come, Let us Adore Him by Paul David Tripp
Everybody gets wrapped up with the Christmas season (no pun intended) and the busyness it brings. But sometimes the true meaning of Jesus' coming becomes old and familiar. This daily advent devotional seeks to gain the attention back on the celebration of Jesus and offers readings and notes to those Christmas enthusiasts.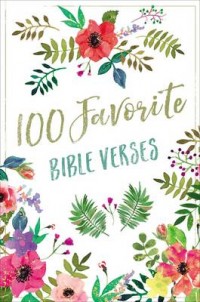 7. For the short-on-time friend who always has a kind word – 100 Favourite Bible Verses
Know someone with a love for God's word but struggling with that perfect present? '100 Favourite Bible Verses' will excite, engage and equip them in everyday life. God's truth and wisdom can be found through the verses, devotions and prayers. The beautiful botanical illustrations make this a perfect gift that everyone would be delighted to receive.
November 10th, 2017 - Posted & Written by Elizabeth Cooper