Eddie Olliffe interviews the head of Eden Ecommerce Ltd. to discover more about one of our success stories of the new century.
UK based Internet retailer, Eden, receives a rather mixed press in the Christian retailing world. Most applaud their efforts, viewing them as a credible and ethical alternative to Amazon, but equally there are those who are nervous and even suspicious of Eden's intentions. Here Together separates the facts from the myth with questions put to owner and founder, Gareth Mulholland.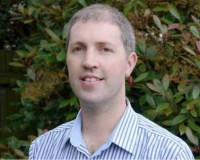 Its Eden's 10th anniversary this year. Tell us a little about your journey?

GM: Over the last 10 years we've been on an exciting, life-changing, sometimes frustrating but ultimately fulfilling journey. There were just two of us back in 2004 and we launched when all we had was a basic website, an IKEA Billy bookcase, a phone line and a vision of what Eden needed to become.

Eden now employs 25-35 staff, we've served over half-a-million customers; we can source over 130,000+ products, and our mission is clearer than ever: 'we exist to curate and showcase works of literature, music and art that will equip, inspire and encourage people in Christian life, mission and worship'.

How did Eden start? Where are you based and why?

GM: Eden's story begins in the Faith Mission bookshop in Belfast in the 1980s. I have childhood memories of navigating through the FM shop with my mum to buy Bible reading notes, or to collect resources for the Holiday Club at our church. In Faith Mission there was that sense of abundance - they stocked something for everyone.

After moving to England to study Engineering in Manchester I graduated, worked as an engineer at ICI for a year, then left to start my own business. Eden started off in web hosting and design, serving a range of businesses, public bodies and a number of Christian charities. In 2000 I married Rachel, who was allocated her
first junior doctor job in Chester which is why we moved there with Eden.

In 2003, through our understanding of search engine behaviour and optimisation, we became aware that there were a lot of people trying to find and buy Christian resources online - but of products that I had seen in Faith Mission. After some research, and some success as a WesleyOwen.com affiliate, we decided to launch
our own ecommerce site, hoping to replicate online the abundant supply of Church resources we had enjoyed in Belfast.

What have been some of the highs and lows in the years since you started Eden?

GM: The lows would include the late evening back in 2006 when I accidentally deleted all customer orders from our database with no backup in place; when in 2007 our offices were broken into and nearly everything was destroyed or stolen; and when STL introduced SAP and subsequently collapsed.

It's more difficult to pick out specific highs - every day good things happen, and we celebrate the small wins like when we launch a much-needed improvement to the website, or help a customer in a remote part of the world obtain the resources they need for their ministry.

Every month we look back on the number of people we've served, the positive stories they write to us about, and we celebrate the role we can play in helping others know, serve and worship God.
Can you describe the values and ethos that underpin Eden as a business?

GM: In terms of ethos... I hope the business is being run in a way that honours God, and directs people to Him. As an organisation we're choosing to value a number of working behaviours and characteristics as we pursue our mission - zest and zeal, curiosity and innovation, teamwork and leadership ... and a positive family spirit.

Tell me about the culture of the company and the staff team? I hear you've a snooker table in your break room?

GM: My hope is that Eden becomes a place where everyone enjoys coming to work - where they know they are valued and have opportunities to grow and develop their skills. Our greatest need is for members of the team to know (through experience) that they can trust each other.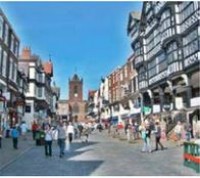 We plan regular socials through the year to get the different office and warehouse teams altogether - over pizza, curry, or bowling - that sort of thing. In the summer we take part in the Chester Dragon Boat Festival - everyone fits into one boat to race other businesses on the River Dee for a local charity.
How do you see your relationship with Amazon on the one hand and Christian retail on the other?

GM: I have a huge respect for Amazon's commitment to customer service, their insight into consumer behaviour, and their technical and marketing achievements. Their scale and power is incredible, but the flip-side of their strength reveals a weakness in that they're not (yet) able to build personal relationships with their customers, which leaves a gap for those smaller organisations that can. Some, but not all, customers value a personal service more than a few pence discount.

In relation to the Christian retail trade - 10 years ago a number of Christian retailers were hostile towards Eden and we were thought of as 'an enemy'. Nowadays I think we're widely accepted as part of the Christian retail trade but there are still a couple of vocal retailers who don't accept that Internet-based retail has a valid role to play in the resourcing of the church

Some Christian retailers see Eden as a very significant competitor – what's your response to their implied criticism?

GM: I guess it depends on your perspective and why you're involved in Christian retail in the first place - from a commercial perspective we are a competitor to them, as Amazon is a competitor to us. From a mission perspective, I hope we're all on the same side. Those two perspectives create a tension that isn't going to go away - but I think we're all getting better at living with it.

Just what makes a 'good' website'? What is the secret of Eden's 'success'?
GM: The first step to developing a good website is to admit that it's the users, rather than the designers, who will decide what's good or not. The second step is to begin testing lots of ideas - measuring what happens as a result and improving the efficiency of the website step by step. Nothing beats experimenting and asking real users for feedback.
What do you think are the main challenges facing the Eden business in the next few years?

GM: We're experiencing rapid growth again, 35% up against the same period in 2013. This follows a quieter 2013 and presents some challenges in terms of warehouse space and staffing. In the wider market, I think there's an urgent challenge to identify the next generation of booksellers (or 'content and resource experts') and to pass on the baton while there's still time to support and train them.

You've a young family – any thoughts on the issues of work / life balance?

GM: When Eden was starting up, Rachel was a junior doctor working 90 hours a week - we matched each other hour for hour and that was fine. Now that we have kids at primary school we find it impossible to maintain balance for too long, so we plan more around the rhythms of life listening for God's direction (sometimes through friends and church family) over time.
Family is a high priority but it can cope if work or church responsibilities need to take priority for a short period of time. Eden is important to me but one day someone else will be running it. Author and Pastor Andy Stanley gave a helpful perspective for leaders which I've pinned to my notice board; "Your greatest achievement may not be through the things you do, but through the people you raise. The only role that only you can fulfil is to be a father to your children." I find it helpful to be reminded of this, often.


June 20th, 2015 - Posted & Written by Together Magazine