Frontier Youth Trust (FYT), a Christian charity working with at-risk young people has appointed Dr Alastair Jones, 42 as its new CEO.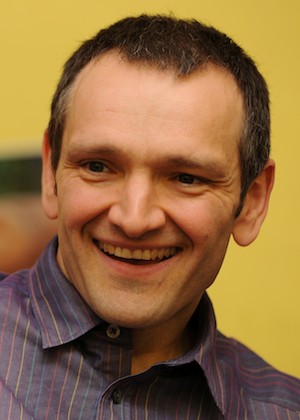 Dr Jones has been involved with youth work for over 20 years.
Pursuing his passion for giving marginalised young people a voice, the new CEO previously pioneered projects in urban areas with high levels of poverty.
Originally from Brighton, Dr Jones has lived in Stretford, Manchester for the past 11 years.
Most recently, he has been the Youth Worker Development Manager for ALOVE UK (The Salvation Army for a New Generation).
He will take up the new position in May this year.
"It is a privilege to be able to work together with such a skilled, dedicated and dynamic team as the staff of FYT," Dr Jones said.
"Never before has there been such an important time to give young people on the edge a voice and to experience hope that comes from seeing glimpses of the Kingdom of God. I believe FYT can help make that a reality."
Chairman of FYT, Ian Sparks said he is "delighted" Alastair would be joining FYT. "Our StreetSpace initiative is growing at an unbelievable rate and shows the desire among Christian youth workers to reach out to marginalised young people. These are tough times for youth work but under Alastair's leadership FYT is ready to show that they are also times of great opportunity."
According to FYT, 97% of young people are without regular meaningful contact with the church. In a statement announcing Dr Jones' appointement, the charity said they had a "proven track record" of engaging with unchurched young people and hope to re-imagine ways of building bridges within communities.
March 30th, 2012 - Posted & Written by Sam Hailes