12 Now we ask you, brothers and sisters, toacknowledge those who work hard among you, who care for you in the Lord and who admonish you. 13 Hold them in the highest regard in love because of their work. Live in peace with each other. 14 And we urge you, brothers and sisters, warn those who are idle and disruptive, encourage the disheartened, help the weak, be patient with everyone. 15 Make sure that nobody pays back wrong for wrong, but always strive to do what is good for each other and for everyone else.

16 Rejoice always, 17 pray continually, 18 give thanks in all circumstances; for this is God's will for you in Christ Jesus.19 Do not quench the Spirit. 20 Do not treat prophecies with contempt 21 but test them all; hold on to what is good, 22 reject every kind of evil.

23 May God himself, the God of peace, sanctify you through and through. May your whole spirit, soul and body be kept blameless at the coming of our Lord Jesus Christ. 24 The one who calls you is faithful, and he will do it.

1 Thessalonians 5:12-24 New International Version (NIV)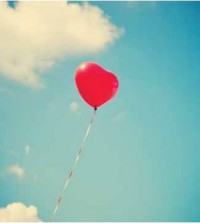 Isn't this passage brilliant? During a season where I've faced different challenges including family illness and the sudden death of a former colleague, God's words through Paul remind me and us of his presence and faithfulness, whatever situations we're facing.

The last edition of Together referenced the tumultuous times that our industry is experiencing. As retailers, authors, publishers and suppliers we know that we must respond to the changes we see in a continually shifting landscape, holding on to God's promise that he will travel with us whatever tomorrow brings. We are encouraged to find joy, even in difficult times, and to hold on to that joy as best we can, for this surely is the hallmark of our Christian lives.

I was recently reminded of the important link between joy and thankfulness. I am sure there is much in each of our lives that we are thankful for. Can you find
a moment today – or even better, right now – to note down the 'whos' and 'whats' that have brought you joy in the past and the present and thank God for them? You might choose to express your thanks to those people face to face, or by text, email or letter.
I am thankful to be working in an industry which creates and champions great products and seeks to serve the church and communities in this country and beyond. May we all be encouraged to keep going, to keep praying and to keep thanking.


June 30th, 2015 - Posted & Written by Together Magazine