Christians don't go for hero worship. We look to Jesus as the only model of Christian virtue and need no other examples... or do we? You only have to look at the long list of Christian saints and acclaimed heroes of faith to see that this is not entirely true.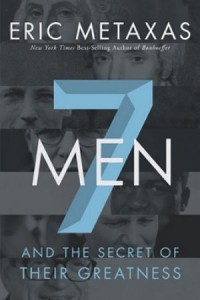 Saints: Real Once and Relevant Now
Rather than ignore our saintly forebears - ancient and not so ancient, beatified or not, we should be encouraged by all the faithful of the past. They're simply the expression of Christlike character and virtue in even more human form – often warts and all.
Saints offer us reassurance that, no matter how you start out in life (few saints were born saintly) and no matter what faults you might find in yourself (all saints were saintly some of the time, but few were saintly all of the time), God can still use you toward his greater purpose.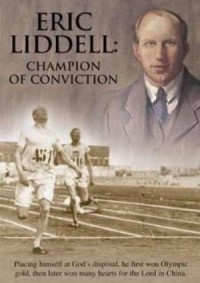 Saints Have Their Time - and Time Again
Saints have their time. And if they're relevant to ours, they have their time again. They have the time when they lived their saintly life or performed their saintly deed, and now the time when their saintliness has new meaning.
For instance, St George: the fourth century Christian whose chivalrous courage made him saint of the hour a thousand years later - standing for courage and chivalry amid the brutal butchery of medieval (and modern) warfare.
And St Christopher whose unknowing willingness to bear the Christ child through the torrent became the model of humility and fortitude for explorers and travellers in the age of discovery.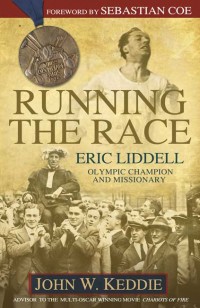 Model of Sacrifice and Service for Today
So who might be a 'saint' for today? What Godly role model do we have for our self obsessed, achievement infatuated, win at all costs, rules are made to be broken society?
Well there are plenty of Christian examples of men and women who defied the standards of the world to stand for Christ in the world. And they all suffered for it to a greater or lesser extent.
But for this age, where fame and celebrity are the great idols of success – more worshipped even than medieval power and might and rennaisance wealth and conquest – especially among young people, might we dare to propose a new 'saint' for our present age.
Might we offer up the name of a man who, as far as I know hasn't actually been sainted, and is probably never likely to be. Yet his stand for Christian values and principles cost hism dearly, and his commitment to serving human kind in the footsteps of Christ, his role model, ultimately cost him his life. A man whose example of service before self is so at odds with the standards of this present age that, like the saints of old, his time has certainly come.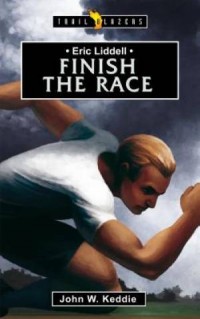 New Documentary DVD and 7 Heroic Lives
Most famous for his dedication to honouring the Sabbath above the achievement of sporting honours, Eric Liddell's story is only partly told in the Oscar winning film Chariots of Fire.
There is much more to the man who sacrificed future sporting celebrity to serve God and his fellow humankind in an obscure missionary school in China, and die in a Japanese concentration camp during World War II.
Fortunately, Champions of Conviction DVD is a new documentary that fills in the gaps in the 'Chariots' story. There's also a new biographical collection, 7 Men - including Eric Liddell, whose time has come, a biography Running the Race by 'Chariot's' technical advisor, John W Keddie, and his younger reader's version, Finish the Race, presenting Eric Liddell's later life as a Christian role model to the next generation.
Few know the details of Eric Liddell's life after the 1924 Olympics. Yet all who do, find Eric Liddell's life story as moving and humbling as that of any name prefixed with the title of 'saint'. Find out more about this selfless faith hero and share his story with your family, study group and - most especially with children and young people.
April 19th, 2013 - Posted & Written by Les Ellison