Need a gift for dad on Father's Day? Here are 10 faith themed gifts you'll love to give and he'll love to get.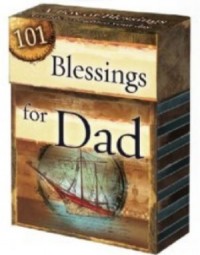 1. Box of Blessings for Dad
For dad's desk or bedside table, the box contains 51 double sided 101 Blessings for Dad cards each with a verse of scripture and an inspirational quote that's sure to remind him of you and brighten up his day, everyday.
For daily inspiration and blessing, The Celebrating Dad's Daybrightener serves up a dose of encouragement each day.
2. NIV Dad's Devotional Bible
Filled with challenging and helpful information, the NIV Dad's Devotional Bible helps dads become fathers who honour God, live faithfully, and love their families. Also features 260 devotions (one for every day of the working week.)
For something more compact, Carl Beech's The Manual provides pocket-sized, man-sized daily devotional on a range of topics to suit every dad.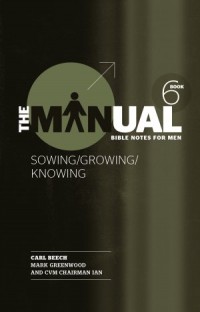 3. Eagles Mug & Coaster Set
Just right for treating dad to coffee and cake in the garden on a Sunny afternoon. This porcelain mug features an inspirational message from Isaiah 40:31 plus with the matching coaster, dad needn't worry about ring marks on the coffee table! Find more manly mugs in the Inspirational Mugs Department.
4. God is My Rock Guitar Strap
The perfect accessory for any music loving dads. Help dad stand out from the crowd with this black and white guitar strap. Durable, stylish and modern and featuring Psalm 29:11, it's a perfect gift.
For a gift that fits easily inside your Father's Day card – and ideal for the guitar playing dad - keep him on song with this selection of 5 colourful guitar picks.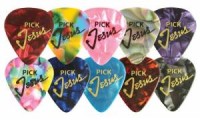 5. War Room DVD
The bestselling DVD of 2017, if he hasn't seen it yet, this film is a must have! War Room is an award-winning and engaging movie that shows how powerful prayer is in every aspect of life.
Or, how about the epic Bible TV series? The ultimate in marathon TV watching material!
6. NIV Audio Bible on MP3 CD
Something for dad's drive time: the complete and unabridged NIV Bible read by Poriot's David Suchet.
The entire NIV Bible from Genesis to the Revelation in the much loved, award winning actor's deep, melodic and restfully unrushed voice. You might want to buy a copy for yourself too!
7. Christian Music for Dads of All Ages
There's plenty of great value Christian music for dads in Eden.co.uk's Music Department. For dad's who love nothing more than a sing-a-long, Dad's 50 Favourite Worship Songs is half price!
For dads who love the traditional, there's In Christ Alone - The Songs of hymn-makers, Keith & Kristyn Getty and Stuart Townend.
And for more progressive dads, there's Worship Central's new studio album, Mercy Road Let It Be Known, the greatest hits from Rend Collective - Build Your Kingdom Here: A Rend Collective Mixtape and Matt Redman's bestseller, Unbroken Praise - recorded at the famous Abbey Road Studios. Sorry, we take no responsibility for any dad dancing!
8. Wise words for wise dads
Dads wear many hats. From protector to playmate, confidante to counselor.
No matter the role, families rely on dads to lead with strength and faith. And in Pocket Prayers for Dads, Max Lucado offers forty scriptures and guided prayers that will help dads do just that.
9. 7 Men and The Secret of Their Greatness
Eric Metaxas presents seven short biographies: George Washington, William Wilberforce, Eric Liddell, Dietrich Bonhoeffer, Jackie Robinson, John Paul II, and Charles Colson, to show what it means to be a man and stand for honesty, courage, and compassion in the face of even the most extreme circumstances.
10. Father's Day Cards
And don't forget your Father's Day Cards. This year, Father's day falls on Sunday 18 June, so you need to get your card ordered now. Add it to your gift order and take advantage of Eden's free delivery on orders over £10.
Helping You Make the Most of Father's Day
Father's Day gifts sell out fast, so be sure to check your choice is in stock to avoid disappointment; the Eden customer service team are here to help you make certain that you'll receive the cards and gifts in time for dad's big day.
For more Father's Day gift ideas and the full selection of Father's Day cards click the links and go straight to Eden.co.uk's Gifts for Men and Father's Day Gifts departments.
June 7th, 2017 - Posted & Written by Laura White