Some books are easy to read. The kind of book to curl up with after a long day when your brain isn't able to focus anymore. The day-time TV of the book world. Other reads can be more challenging, encouraging you to think further, expand your horizons and take action.
2017 sees the release of two such books: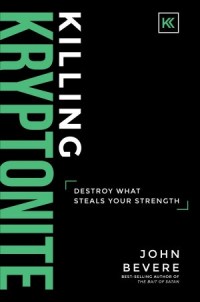 Killing Kryptonite by John Bevere
Popular author John Bevere returns with Killing Kryptonite. A book specifically is written for anyone feeling drained and world-weary.
Bevere offers answers to why so many are unable to experience the divine strength that was evident among first-century Christians, highlighting the spiritual kryptonite that causes burnout and offers practical steps to break-free the bondage.
Not for the faint of heart, Killing Kryptonite is anything but a spiritual sugar high. This is serious truth for any Christ-follower who longs to embrace the challenging but rewarding path of transformation.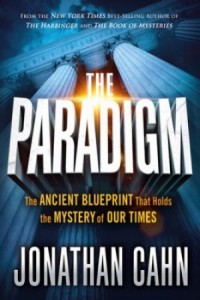 The Paradigm by Jonathan Cahn
In his latest book, Jonathan Cahn, the author of The Harbinger and The Book of Mysteries, takes a peek behind the curtain of current events.
Using the patterns and blueprints that can be found in ancient texts, Jonathan Cahn looks at what these mysteries say about the very present, and asks if this mystery lies behind current events, the rise and fall of leaders, and tumultuous global happenings?
Shocking and illuminating in equal measure, The Paradigm aims to explore what you thought you knew about the world today. It challenges you to see the patterns and codes that underlie global events happening today, and to see where those timeless mysteries are heading.
Passion Translation by Brian Simmons
Not an individual book, but a collection of books!
Brian Simmon's ever-growing Passion Translation is now the Bible version of choice for Bethel Church. The Passion New Testament brings together all 27 books of the New Testament, alongside the poetic books of Psalms, Proverbs and Song of Songs.
Available in hardback gift editions, The Passion Translation New Testament will open up the second part of the Bible with fresh eyes.
What new book are you looking forward to picking up? Let us know in the comments below.
November 8th, 2017 - Posted & Written by Laura White