Are you off on holiday this summer? If your idea of a perfect holiday is relaxing with a great book, whether by a pool or just in your back garden we've got a great range of fiction to fill the long summer days.
Our Holiday Fiction Sale is now on where you can save up to 75%. Here's a pick of our favourites: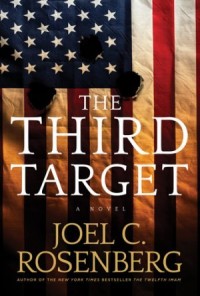 For thriller lovers: The Third Target
A political thriller at it's finest. Follow New York Times foreign correspondent, J.B. Collins as he weaves a tangled web of intrigue, suspense and shady characters. The Third Target promises to be the thriller you just can't put down.
Romantic Fiction – Unlocked
A firm favourite from bestselling author, Karen Kingsbury. Witness the power of music and friendship in amongst a backdrop of teen angst and growing up.
Follow the lives of popular cheerleader, Ella and her (conveniently) forgotten childhood friend, Holden - a victim of bullying.
This timeless classic of friendship, faith and the power of a song might just leave even the hardest hearts hiding tears under your sunglasses.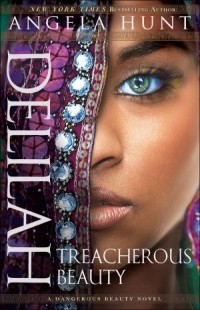 Biblical - Delilah
Delilah - Misunderstood beauty or treacherous villain? Follow the compelling and complex tale of the Bible's most notorious women in this action-packed Biblical novel. Be reeled into the twists and turns of her mission as she wins, seduces, charms and betrays her way through the book of Judges. You'll see the Biblical story in a whole new light.
Amish – NEW The Ebb Tide
It's been a relatively quiet year for Amish fiction. But, bestselling author, Beverly Lewis returns with all-new Ebb Tide.
Explore new places from the comfort of your sun lounger, as young Sallie fulfills her travelling dreams and spends a summer nannying in Cape May.
This coming of age novel is sure to keep you page-turning to the very end.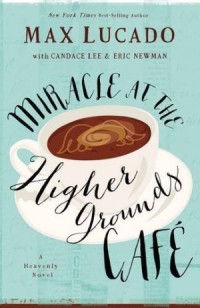 Bestselling - Miracle at the Higher Grounds Cafe
Is there anything, Max Lucado can't turn his hand to? 'Miracle At The Higher Grounds Cafe' is a novel about love, forgiveness and a coffee shop where lives are healed and transformed.
This allegorical fiction will leave you feeling refreshed, forgiveness and renewed in faith as Max guides you through the life of single mum, Chelsea Chambers and her coffee shop customers.
Come rain or shine, this bestselling novel is bound to leave a smile on your face.

July 11th, 2017 - Posted & Written by Laura White