As Elevation Music release Safe In The Arms Of Jesus – 20 of Fanny Crosby's Best Loved Hymns, Sue Rinaldi explains why this commemorative CD is so significant.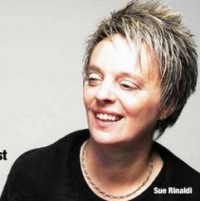 "In the middle of difficulty lies opportunity." How wonderfully apt are Einstein's words in relation to Fanny Crosby as we remember the one hundred year passing of the legendary
American hymn-writer on February 12th 2015.

Over the years countless church congregations and choirs have sung her inspirational songs of praise and even today, as the contemporary worship style flourishes and often exceeds more traditional expressions, her hymns continue to thrive. Known as the 'Queen Of Gospel Song Writers', titles such as "Blessed Assurance", "To God be The Glory", "All The Way My Saviour Leads Me" and "Safe In The Arms Of Jesus", are just a few examples from her vast quantity of work. As hearts become enlivened by the honesty and poetry of her lyrics, I wonder how many realise the depth of her courage and the magnitude of her story.

Tell me the story of Jesus

Born in New York in 1820, an early illness left Frances Jane Crosby blind. According to popular account, this was after a 'questionable' doctor applied mustard poultices to discharge arising from inflammation in her eyes. Some modern physicians have since attributed her blindness to a congenital condition but whatever the cause, by the tender age of two months, Fanny was capable of only seeing bright lights.
A few months later her Father died, leaving her Mother to find work as a maid to support the family. Fanny's daily care fell to her wise Grandmother who would nurture her by reading Bible stories and encourage her to memorise them, and this surely played a significant part in her ability to write lyrics bursting with a wealth of scriptural content.
At the age of 8, Fanny wrote her first poem, disclosing in rhyme an incredible peace about her blindness. Later in life Fanny commented, "Blindness can not keep the sunlight of hope from the trusting soul. One of the easiest resolves that I formed in my young and joyous heart was to leave all care to yesterday and to believe that the morning would bring forth its own peculiar joy."

Thou my everlasting portion

In many respects, her childhood ode to being content in all things set the template for the remainder of her life and her steadfast enthusiasm for learning and writing endured every twist and turn of the journey. When she left home to study at the New York Institute for the Blind, it was this innate enthusiasm that propelled a 15year-old student into becoming an accomplished musician, a poet for Presidents, a political lobbyist for education for the blind, a city mission worker and the most prolific of all nineteenth-century American sacred songwriters.

During the 1849 Cholera Epidemic, Crosby experienced a spiritual epiphany while nursing the sick. Tragic times often prompt serious self-examination and it would appear the death-cloud of Cholera awakened a soul-searching that ultimately led to conversion and an association with the Methodist denomination and the Wesleyan Holiness movement. Such connections encouraged co-writes – for example "Blessed Assurance" written with Phoebe Knapp, daughter of one of the founders of the Holiness movement in America, Phoebe Palmer.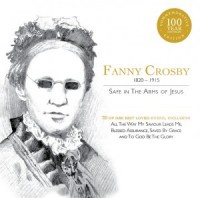 Praise Him, praise Him
Most of Crosby's songs and hymns were collaborations – seemingly standard practice before the age of the 'singer/songwriter' approach! Together with composers like William Bradbury, William Doane, Robert Lowry andMoody's revival associate Ira D. Sankey, classics including "Safe In The Arms Of Jesus", "Rescue The Perishing", "Saved By Grace" and "Near The Cross" emerged. More than a century later, these timeless hymns are still captivating hearts and minds.

With over 8000 hymns, 1000 poems, 5 cantatas, 2 autobiographies and numerous secular songs, the word prolific comes to mind when describing her artistic output. Even though regard for lyricists was low and copyright conventions favouring the composer led to claims of exploitation, Crosby remained resolute in her desire to serve God with everything she had. She insisted on writing hymns in a "sanctified manner" - never for financial or commercial considerations - and set a goal of winning a million people to Christ through her hymns.

By celebrating Fanny Crosby's catalogue of high calibre and time-enduring hymns, not only is the life-story of an overcomer honoured, but also we have an opportunity to join with her and proclaim 'To God be the glory!'.
July 19th, 2015 - Posted & Written by Together Magazine