Prayer hit the headlines today, when friends and family of Bolton midfielder Fabrice Muamba urged fans to seek divine help, as he fought for his life after collapsing during an FA Cup quater final match.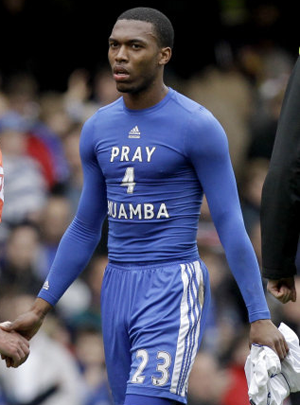 Muamba, 23, a refugee who's enormous talent for the beautiful game won him a coveted place in the Bolton side, suffered a cardiac arrest in the 41st-minute of the sixth-round game at White Hart Lane on Saturday evening.
The 'Pray for Muamba' campaign has since gathered momentum as the Christian footballer's fiance and manager have both urged fans to keep praying for his recovery.
Bolton manager Owen Coyle said: "Everybody is praying for Fabrice, which is very important, and that has been a real source of strength to the family."
Coyle, who remained at Muamba's bedside for lengthy periods on Sunday, insisted that the postponement of the Villa game was a necessity.
"The players wouldn't be in any fit state to play the game," Coyle said.
"Football pales into insignificance at a time like this, and it is vital we concentrate our efforts on Fabrice right now."
Writing on her Twitter account last night, the footballer's fiance Shauna Magunda wrote: "Please keep praying for @fmuamba its really helping I can feel it xx."
The call to prayer was further publicised during the Chelsea win against Leicester City on Sunday, with a number of players wearing "Pray 4 Muamba" T-shirts beneath their strips.
Today's headline in The Sun newspaper: "God is in control", has sparked discussion and praise from Christians online. Christian rapper Guvna B tweeted: "I love this headline. The nation know who to turn to in times of need."
March 19th, 2012 - Posted & Written by Sam Hailes