There is power in the doodle. It's a fact. Research by the Wall Street Journal has proven that doodling helps people stay focused, grasp new concepts and retain information.
This is where journaling Bibles come in. Favoured for their wide margins they encourage readers to creatively engage with the word by reflecting, doodling and drawing.
Next to my bed, nestled alongside a teal notebook and a gift edition of Jesus Calling (I really like the colour teal), is a NIV journaling Bible. For me, and many others, it has opened up a whole new perspective to reading the Bible.
There truly are journaling Bibles for every reader. From the stunningly illustrated NLT Inspire, our best selling Bible of the year to the more traditional looking ESV single column journaling Bible, which wouldn't look out of place on the grandest of bookshelves.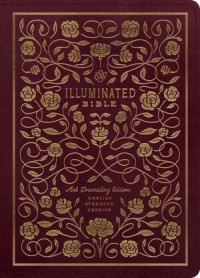 Into the fold comes the new ESV Illuminated Bible - a premium journaling Bible which places the full ESV text alongside 500 elegantly hand-lettered gold ink illustrations. Illustrated by Dana Tanamchi, whose work has been featured by Google, Random House and more; the effect is breathtaking.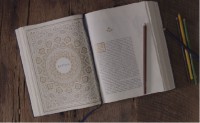 Each page is printed on thick cream-coloured paper, with single-column text allowing plenty of room for additional notes, doodles, scribbles, reflections, prayer and anything else that might come to mind!
Available in four unique designs, each Bible has an ornate cover, that will make a beautiful addition to any bedside or coffee table.
The ESV illuminated Bible is available now.
December 5th, 2017 - Posted & Written by Laura White