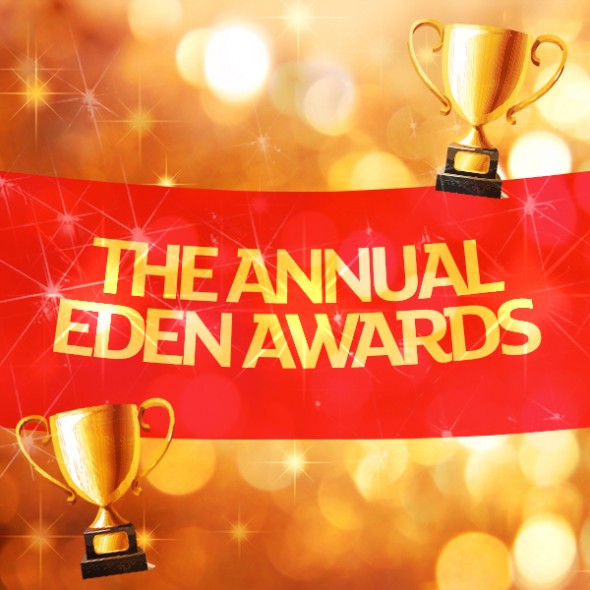 The annual Eden awards are back for 2017. What a fantastic year 2016 was in Christian film. War Room stole our hearts from the end of 2015 and proved to a be a popular choice the whole year through. The summer saw blockbuster, God's Not Dead 2 but the Autumn heralded smash hits: Freedom, Miracles from Heaven, Return to the Hiding Place and more.
This year there are 2 film categories in our awards, check out the nominees below and an additional four categories who saw outright winners.
Who do you think should win? Let us know in the comments below or you can tweet us @edencouk
We'll be announcing all winners in our email, via twitter and facebook and across the site on 20/02/2017.

Tearjerker
Tearjerker doesn't have to be a bad thing. These Christian films show that sometimes, tears can be healing and uplifting.
Freedom - The amazing tale of two men, separated by time and circumstance, but united in their search for freedom and redemption.
Miracles from Heaven - A true story which has changed lives, Miracles from Heaven is a moving film of healing, perseverance,and God's goodness
90 Minutes in Heaven - Based on Don Piper's remarkable true story, 90 Minutes in Heaven celebrates hope, life and faith.
Return to the Hiding Place - Based on a true story, this sequel to the much-loved 1975 film sees Corrie Ten-Boom's army smuggle hundreds of innocent lives to safety. Hard-hitting and brave this film will have you cheering through the tears.
The Drop Box - The portrayal of pastor Lee Jong-rak & his heroic efforts to provide refuge to orphans in South Korea.

Actor
So many famous faces graced our small screens this year, a further confirmation that Christian cinema is reaching new heights and relevancy. Who was your favourite Christian film cameo?
Joseph Fiennes in Risen
Tom Felton in Risen
Morgan Freeman in Ben Hur
Jennifer Garner in Miracles from Heaven
Kate Bosworth in 90 Minutes in Heaven
Cuba Gooding Jnr in Freedom
Melissa Joan Hart in God's Not Dead 2
We also couldn't let 2016 go without recognising some outstanding, outright winners within Christian film. We've celebrated some of these below.
Outstanding Achievement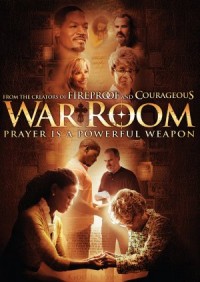 War Room DVD
From the award-winning creators of Fireproof and Courageous, War Room is a compelling drama with humour and heart that explores the power that prayer can have on marriages, parenting, careers, friendships, and every other area of our live. Released in January 2016, it proved to be on everyone's wish list when it became available for pre-order just before Christmas 2015. Not just a flash in the pan, War Room has proven to be a much-loved film throughout the whole of 2016 and through to 2017. Described by customers as, "Brilliant", "Long-Awaited" and "powerful". We're confident this film will stand the test of time.
DVD Series
The Lumo Project produced all four Gospels in beautifully shot, wonderfully performed film. Bringing the original Jesus narrative to the screen, using the Gospel text , word for word, as script. The result is a stunning, realistic and authentic depiction of the four gospels which will be treasured for years to come. The Lumo Project have already won Winner of UK Christian Film Festival Awards 2015: Best Series and Best of British. But we thought they definitely deserved DVD Series of the Year too!
Documentary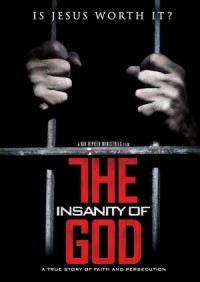 The Insanity of God
Based on the bestselling book by Nik and Ruth Ripken, the insanity of God has already proved to be a smash hit following its release in January 2017. An eye-opening and challenging documentary we're pretty sure it will making award shortlists again and again.
Film of the Year
The people have truly spoken and God's Not Dead! Sequels are always tricky, there's a tendency that they are dwarfed by the original. Not the case for God's Not Dead 2. The summer blockbuster starring Melissa Joan Hart and Jesse Metcalfe captured hearts and minds with the exciting, edge of the seat storyline. God's Not Dead 2 raises the game from fighting for personal belief to fighting for the very right to faith, the right to be a Christian in all that it entails. We're just holding out for God's Not Dead 3 now.
February 14th, 2017 - Posted & Written by Laura White