This Easter will see a wealth of innovative entertainment including drama, live performances, services, debates and documentaries, across both television and radio, the BBC has promised.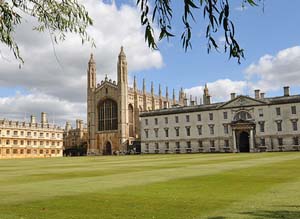 Throughout Holy Week, Radio 4 will broadcast one of the BBC's flagship programmes of this year's Easter season, "The People's Passion", which includes drama, features and a brand new choral work commissioned by Radio 4.
The choral music for "The People's Passion" is a mass setting and anthem specially commissioned for the project in a unique collaboration between acclaimed poet Michael Symmons Roberts and Manchester Carols composer Sasha Johnson Manning. The music has been made available for download on the Radio 4 website so that choirs of all styles and abilities can take part.
Also during the run up to Easter, Radio 2's Chris Evan's show will see Cardinal Cormac Murphy O'Connor will make a special appearance in "Pause for Thought", as well as regular guests appearing all week to mark the Easter season.
Radio 3 will play host to Choral Evensong broadcast live from Southwark Cathedral on Wednesday April 4, the station will also present a whole day of live and recorded concerts as it makes its annual journey around the European Broadcasting Union countries to celebrate music for Holy Week.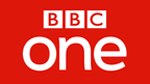 The highlight of the BBC's Easter programming this year will be broadcast on BBC One on Good Friday. "The Preston Passion" will be presented live from a central location in Preston, shown simultaneously on a big screen in Preston and on BBC One. It also includes three pre-recorded dramas entitled "Pilate", "Mary" and "Jesus", inspired by the themes of the Passion Of Christ and based in Preston past and present. Well- known actors including Downton Abbey's Samantha Bond and Dr Who's Tom Ellis star.
Other Eastertide highlights will include a special Good Friday edition of "Thought for the Day" with The Most Reverend Vincent Nichols, Archbishop of Westminster, and an Easter day Sunrise Service on Radio 4.BBC One will play host to live Easter worship in the Easter service from Coventry Cathedral. The service will be followed by " Urbi et Orbi", live from St Peter's Square in Rome as Pope Benedict XVI gives his Easter message and blessing .
Also on Easter Sunday BBC One presents a special "Songs Of Praise" with Aled Jones from St Mary's Church in Portsmouth.
Aaqil Ahmed, Commissioning Editor for Religion and the BBC's Head of Religion and Ethics, said: "This year across our BBC TV and Radio coverage we have really strived to be ambitious whilst maintaining the core of what is important to mark and reflect on at Easter."
March 19th, 2012 - Posted & Written by Riyaza Rodriguez