The Catholic church has turned to dubstep in an effort to win the hearts and minds of the young, and found itself going head to head with Popstar Cheryl Cole.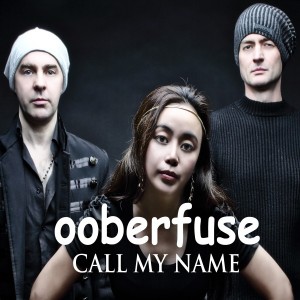 Church leaders have called on the services of Fillipino/British pop group Ooberfuse, to write 'Call My Name' a song about he calling of God on individual lives, which will appeal to the Night-club generation.
Father Christopher Jamison, the Benedictine monk best known to the public through his TV programmes 'The Monastery' and 'The Big Silence', commissioned the group to write the new track.
But when he did so, he had no idea that Former Girls Aloud singer and X-Factor Judge Cheryl, would be releasing a track of the same name, at the same time.
Ooberfuse's 'Call My Name' is available to download, and the group hope that it will help inspire young Catholics to live lives of Christian holiness.
They got the commission after the global success of 'Heart's Cry' which was used as the Church's Youth Anthem for the visit of Pope Benedict XVIth to the UK in 2010.
But the group were shocked to find some unlikely competition as they prepared to release the single – in the shape of Reality TV Star Cheryl, who, as part of Girls Aloud, has already chalked up four Number one hits.
Cole's new track is also called 'Call My Name' - but in her case the lyrics dwell on more earthly matters.
Ooberfuse front-woman Cherrie Anderson explained: "Shortly after submitting our song to Father Jamison we discovered that Cheryl Cole plans to release a song with the identical name!
"This is a weird and uncanny coincidence. Whereas her song is about her lover calling out her name, our song is about God calling out our name summoning us to a higher life in which we fulfil our holy and God-given destinies.
"Our song Call My Name is a single in our upcoming album Seventh Wave which will be out in August 2012."
Father Jamison said : "What a wonderful gift ooberfuse has given to the Church in this song. We thank them most sincerely for responding so creatively and generously to my suggestion. The words are poetic and inspired, worthy of the psalms!"
May 28th, 2012 - Posted & Written by Simon Cross