This year's Youthwork Summit is being held on Saturday 19th May in London. For the first time it is being extended into the evening – so that there is time to "hear from some of the Elder statespeople of UK youth ministry".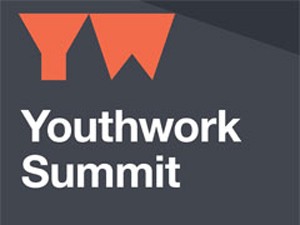 The Youthwork Summit (YWS) began in 2010 with the aim of being a "unique annual one-day convention for every kind of Christian involved in every kind of work with young people". The organisers, Chris Curtis, Martin Saunders and Matt Summerfield, who represent Youthscape, Youthwork magazine and Urban Saints respectively, believe that theirs is a new kind of youthwork event, where "breadth, diversity and unity are celebrated; where innovation and new ideas are the focus".
Founder of Youthwork magazine, John Buckeridge, will host the evening's 'Council of Elders'. This final session will be a one-off opportunity "to hear the wisdom of the men and women who were doing youth work before some of us were born".
John Allan, Bob Moffett and Pip Wilson had a huge influence on Christian youth work in the 1970s and beyond. They will start by sharing what they think they got right and wrong in that era, what they think of Christian youth work right now and what they would say to youth workers today.
Ruth Gilson (Director of Girls' Brigade in England and Wales), Rev Les Isaac from the Ascension Trust, Andy Hawthorne from The Message Trust and Roy Crowne (previous National Director of Youth For Christ for 12 years), who between them represent significant influence over the 1990s and beyond, will then join the others on stage. Again, they will be exploring similar topics, debating with the other speakers and answering any questions that have been texted in.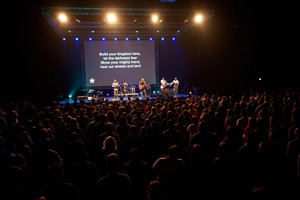 Rend Collective Experiment leading worship at last year's Youthwork Summit
Chris Curtis said: "YWS is all about hearing challenging, provocative voices that will help you in your youth work, so we came up with the idea of the Council of Elders as a way of hearing from those who have years of insight. There'll be over a century of youth work experience on the stage – and that's not a dig at anyone's age! We want to see what happens when you get that kind of wisdom together and ask them what they make of today's scene. I'm ready for some surprising answers and some honest debate."
For more information about the Youthwork Summit, and to book in, click here.
April 17th, 2012 - Posted & Written by Claire Musters