British missionary Simon Guillebaud has taken on a new challenge, to cycle 3000 miles across the USA to raise money for orphans and pygmies in war-torn Burundi.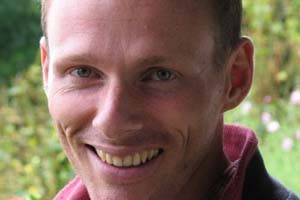 Guillebaud, along with friends Geoff Morris and Craig Riley set out with the aim of cycling a hundred miles a day between Los Angeles to Charleston in South Carolina during March and April this year. "Bike for Burundi" aims to raise $1 million to go towards building, fully staffing and equipping an orphanage, a clinic and a high school, amongst other projects in Burundi.
The incredible feat the group have undertaken, to cycle 3000 miles in just 35 days, has been likened to running a marathon once a month.
Guillebaud, 38, the author of More than Conquerors, and Dangerously Alive, set up the mission organisation 'Great Lakes Outreach' (GLO) with the aim of seeing transformation in the conflict ravaged Burundi.
The mammoth bike ride is on behalf of Burundian orphans, and also the Batwa pygmies, a small group totalling around 80,000 that live in countries across Central Africa, much of which war-torn.
"Bike for Burundi" is one of the many projects that GLO has undertaken on behalf of the Burundian people.
Speaking on the group's blog, Simon said: "this marginalized and ostracized people group are being empowered to move beyond surviving to thriving. GLO has full government backing in the process. Our vision is that these orphans will end up as the future shapers of Burundian society."
But the team have already run into trouble, with Geoff Morris having to leave the trip early for medical reasons. But former Harrow schoolboy Guillebaud remains on target to acheive his goal, having already passed the half way point.
Simon founded GLO in 2003, after a decade spent in Burundi. The charity, which works for the "spiritual and physical" development of the local people of Burundi, partners with local Christian charities and organisations, to share the Gospel and fund projects that will benefit communities across Central Africa.
March 26th, 2012 - Posted & Written by Riyaza Rodriguez