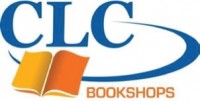 An announcement from CLC International (UK) on 24 September detailed a new ecommerce agreement with Eden Ecommerce Ltd, a relocation of their warehouse facility, and some management changes
The changes, designed to: 'strengthen the ministry of CLC in the UK' and reached 'after much prayer and deliberation', are as follows.

1. CLC will commence a one-year ecommerce fulfilment agreement with Eden Ecommerce Ltd (with effect from 1st October). Whilst remaining absolutely committed to 'Bricks and
Mortar' shops, CLC recognises the growing importance and global reach of Internet retailing. This agreement will allow both Eden and CLC to benefit from the strengths and skills of the other, and for each party to continue to develop their missional calling to a wider world. CLC customers will continue to use www.clcbookshops.com.

2. In the light of the likely compulsory purchase of the current warehouse facility in Alresford, Hampshire, we have taken a decision in principle to relocate CLC Wholesale to the Midlands or further north by the end of 2015. Our present building is no longer 'fit-for-purpose', and a new facility will enable the mission to continue to grow its UK activities. A search for a new location and a building to meet specific requirements is already underway.
3. To facilitate these developments, CLC is taking steps to strengthen its management team. Phil Burnham will, by mutual consent, transition from National Director to other responsibilities from the end of October 2014, and Eddie Olliffe has been invited to take up the post of General Manager, with effect from 1st November 2014, on a one-year fixed-term contract.
Eddie's mandate will include the oversight of the recruitment of a new National Director.
The Trustees are very grateful for the unflagging commitment of Phil Burnham during a time of great change, both within CLC and the wider Christian trade. In the six years since his appointment in 2008, CLC UK has grown and become more financially stable, enabling the ministry to more effectively fulfil its mission.

Gary Chamberlin, CLC's Chair of Trustees, said: "We remain committed to our historic charter: 'The mission of CLC International (UK) is to glorify God by providing Christian literature to all nations so that people may come to faith and maturity in the Lord Jesus Christ'. We recognise our dependence on God in these matters. We warmly commend these important decisions to your prayers."
January 13th, 2015 - Posted & Written by Together Magazine