With so many choices out there, finding the right gift can be tricky. What if you missed the perfect gift?
Here's our list of amazing gifts you may have missed.
The wait is finally over - the updated NIV Study Bible has now been fully anglicised! With an abundance of new extras to get stuck into, this updated edition in UK spelling has everything you need to go deep into God's word.
A Christian children's book like no other! It explores how everyone was made different by God, and are part of God's creation. With a timely and unique message, this is one book worth taking a chance on this Christmas.
Known for his comic writings, The Shadow Doctor's darker cover may surprise readers. But, if someone you know is a fan of books like The Shack or The Life of Pi, this allegorical novel all about healing is the perfect read.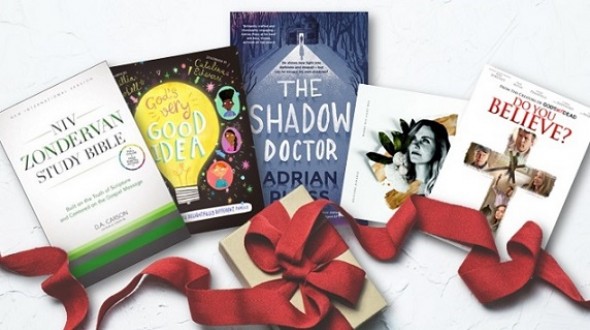 You may not know her name, but you have almost certainly heard her voice.This is the new album from Kristene Dimarco, whose presence on Bethel's You Make Me Brave and Starlight albums, included leading the song 'It is Well'.
A step up from the God's Not Dead movies, Do You Believe? interweaves multiple stories of people looking for purpose, life, and meaning. It may not have received the same media attention as God's Not Dead, but what it lacks in spotlight, it makes up in quality and power.
Can't find the perfect gift above? Then try our Christmas Gift Finder
November 27th, 2017 - Posted & Written by Aaron Lewendon